Brazil takes China for women's volleyball gold
Updated: 2011-08-22 10:42
(chinadaily.com.cn)
The Brazilian women's volleyball team did not face much difficulty against its Chinese opponent in the women's volleyball final, dropping three straight sets (25-17, 25-12, 25-17) for a quick win Sunday night at the Universiade in Shenzhen.
The Chinese team, despite their loss, had their best record in eight years at Universiade.
The two teams went head to head in the preliminary phase of the match, with the Chinese team leading 8-7 at the first technical timeout of the first set. The Brazilians came up strong later, getting easy scores by their intimidating plays on the offensive end, especially with spikes that the Chinese could not return. The Brazilians led 16-11 at the second technical timeout and won the first set 25-17.
The Chinese team's continuing offense struggle set the tone early in the second set, with faults piling up. They committed 11 serving faults and just one serving ace throughout the game, compared to the Brazilian's terrific performance at this field, with only 3 serving faults and 4 aces.
The score was 8-3 led by the yellow and green at the first timeout. The Brazilians extended the lead by as many as 14 points and clinched the set 25-12 in just 21 minutes.
The Brazilians breezed into an easy open 5-1 at the third quarter and led the score 16-9, but the Chinese fought hard and trailed just 15-18 at one time. The Brazilian team got their rhythm back after a timeout and closed the set 25-17.
China falls behind in every statistic, with 26 scoring spikes in 110 attempts, while the Brazilians are 36-94 . As for the scoring blockers, China had six and Brazil had 11.
Chen Xiang, China's head coach attributes the loss to players' weak anti-pressure ability.
"The Brazilians are a better team. We see the gap between us tonight as we did a poor job at the first pass and serving. I think the mental pressure of the (Chinese) players is the main reason for the loss. We made too many mistakes."
But Zhang Lei, captain of the Chinese team has a more optimistic view..
"I congratulate the Brazilians for winning the gold medal. We've learned a lot from them. I hope the two teams will have another matchup in the future."
The Russian team beat the Japanese team earlier to win bronze.
Video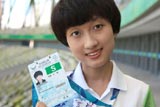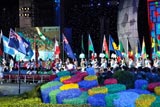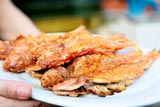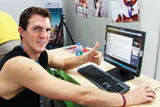 About Shenzhen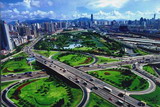 Shenzhen is located at the southern tip of the Chinese mainland on the eastern bank of the mouth of the Pearl River and neighbors Hong Kong.

The brainchild of Deng Xiaoping, the country's first special economic zone was established here by the Chinese Government in 1980. It has been a touchstone for China's reform and opening-up policy since then.