Special Belgian spectators at Shenzhen Universiade
Updated: 2011-08-19 10:44
(Agencies)
SHENZHEN, China - When the "smallest" spectator was found in the audience seat of the Unviersiade fencing venue here on Thursday, all people focused on the 15-month-old baby girl and her family instead of fencers.
The sweet puss was brought here by her father Alain Fabi, a leading Belgium leatherware merchant, along with other three family members: mum, brother and sister.
Alain Fabi owned 18 shops in Belgium and opened one small shop in Coco Park three years ago just "to test the market and try to adapt himself."
"Now I brought my family for three weeks in China to show them where I am working and it is a very good ocasion for us to visit China," said Alian.
They planed to visit Guilin, Guangxi Province after watching some games in Shenzhen, and Tailand for four days, and then back to Shenzhen.
Alain was the Belgium champion of archery in 1979. He said he has more hope on the new baby in sports who "seems to have a very strong caracter", while the two others are not very interested on physical sport.
"I also practiced judo when I was young for six years but I desaprouve totaly the new judo as it became." he said. In his mind, it is much more "rude" in today's Judo competition. "Aikido now have the old spirit of judo.
The mechant expected more business opportunities in Shenzhen, a pioneering city of China's modern economic development, after the event.
With the hosting of Universiade making it more internationally recognized and popular, he decided to first open more 9 shops in Shenzhen and then open in all China, and not only in big famous cities.
"I am the leader in my business in my country but all Belgium population is 12 million people, so smaler than Shenzhen." He said.
For private vieuw, he likes very much small street with many animation for 24 hours like in Fumin in front of Motel 268
"And maybe, if I succeed to make many shops, I will spend one or two years with all my family in China," said Alian, "The thing that be able to speak Chinese for my childrens is the best formation I can give them for their future business."
Video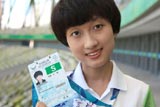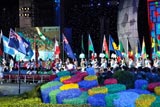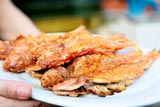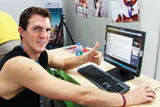 About Shenzhen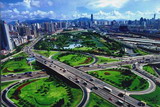 Shenzhen is located at the southern tip of the Chinese mainland on the eastern bank of the mouth of the Pearl River and neighbors Hong Kong.

The brainchild of Deng Xiaoping, the country's first special economic zone was established here by the Chinese Government in 1980. It has been a touchstone for China's reform and opening-up policy since then.