Monks get in on the act with special kungfu show
Updated: 2011-08-18 18:26
By Shi Yingying (China Daily)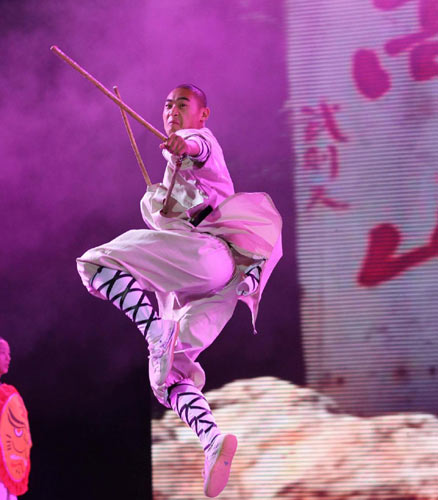 A Shaolin monk performs during a Shaolin kungfu show Shaolin Kungfu in the Wind at a theater in the Universiade Village in Shenzhen, Aug 16, 2011. [Photo/Xinhua]
SHENZHEN - Not everything at the Universiade is competitive. That doesn't make it any easier.
A group of 34 monks brought their Shaolin kungfu performance to the Universiade Village theater stage. Shaolin Kungfu in the Wind combines Chinese dance and martial arts. The group consists of kungfu masters aged 12 to 26.
"I've been practicing Shaolin kungfu for more than 14 years - 10 hours a day, every day," said 26-year-old Zhang Bin. "The tip of the kungfu iceberg (is learning) how to play with 18 Shaolin weapons. Qigong and … fist position will (also) be showcased."
Since its premiere in Zhengzhou - where the famous Shaolin Temple is located - the show has boasted choreography, imaginative music, high-tech lighting and a stage that evokes the mysterious world of Zen.
10-year-old attendee Chen Shuo said she would never take up kungfu. "It looks painful," said Chen, who wondered why the monks didn't seem to suffer when they hit their heads with iron plates.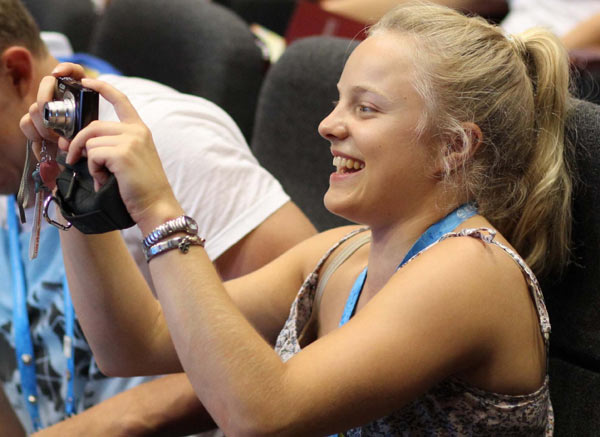 A foreigner takes photos before the Shaolin kungfu show at a theater in the Universiade Village in Shenzhen, Aug 16, 2011. [Photo/Xinhua]
"I sneaked to the backstage to have a look before the show," she said. "I wanted to play with their props, those iron plates, but they were too heavy for me to pick up."
Just two years older than Chen, Zhou Shuaixu is the youngest performer.
Between playing iPhone games backstage, the boy said he started to learn Shaolin kungfu at the age of seven. "We have taken the show to more than 80 countries across the world including UK, Germany, Russia, Malaysia and the Indonesia," Zhou said.
Video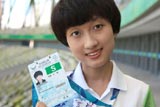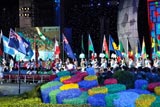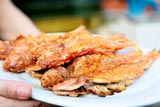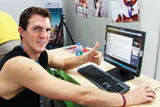 About Shenzhen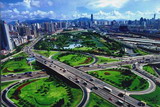 Shenzhen is located at the southern tip of the Chinese mainland on the eastern bank of the mouth of the Pearl River and neighbors Hong Kong.

The brainchild of Deng Xiaoping, the country's first special economic zone was established here by the Chinese Government in 1980. It has been a touchstone for China's reform and opening-up policy since then.