Chasing his dream to Shenzhen
Updated: 2011-08-13 21:25
By Yan Weijue (chinadaily.com.cn)
Putting down a medium-sized suitcase that contained several items of clothing and a laptop after walking out of the Luohu railway station, Ruan Haotian took a deep breath and began his audacious job-hunting trip in Shenzhen, an economic hub in South China's Guangdong province.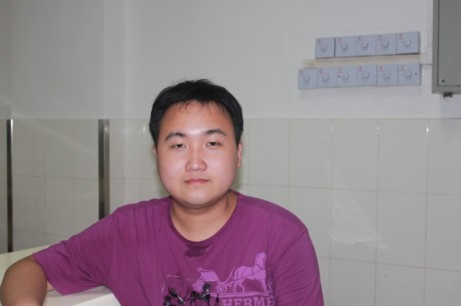 Ruan Haotian, a graduate of East China Jiaotong University, came to Shenzhen, South China's Guangdong province, in search of job opportunities. [Photo/chinadaily.com.cn]
It is 6:30 am, a little early for the metropolis to be bustling. So the 21-year-old Nanchang (East China's Jiangxi province) native went into a McDonald's and ordered an 8-yuan breakfast set – his first memorable expenditure here.
One hour later, he brought out his cell phone and dialed one of his friends working at Tencent, China's largest Internet company, for an appointment, hoping that his former schoolmate could lend a hand and help him get accommodation.
"I was lucky," Ruan said of his first day in town – exactly one week ago. "Tencent provided him with a lodging room nearby, so he shared it with me."
But that is not even close to a preliminary success for Ruan, as he soon found he was not well-prepared for the job hunt. He would spend the following days sending out resumes and taking last-minute interviews.
"I planned my trip to Shenzhen months before my graduation. Shenzhen is a young and open city, bursting with opportunities. So I decided to come here. But I did not think about the details. I just wanted to do it boldly on my own. I mean coming to a city I've never been to before, and start to deal with all the problems I would encounter – accommodation, jobs and so on."
Ruan graduated from Nanchang-based East China Jiaotong University in June, with a major in software engineering.
"I have tremendous interest in Computer Art Design, Photoshop and Flash technology. I have developed some simple Flash games, though they are kind of copies of popular games like Worms. My next goal is to set up an online SNS system, where members can collect and trade virtual cards featuring sports stars."
But to Ruan's disappointment, not many companies showed interest in his skills, at least for now.
"I've had a couple of interviews during the past week, but no satisfying results yet," he said. "They either thought my specialty was sub-standard, or required me to sign a long contract, in which case I would not like to, because I want to try my luck with some more companies."
He said he will work on actionscript 3.0, an object-oriented programming language allowing far more control and code reusability when building complex Flash applications, at the suggestion of technologists at Tencent.
"They said I can take a second interview if I mastered it," Ruan said with a confident smile. "So it means there is still a chance."
"The migrant population in Shenzhen has reached to millions. I am just one of them, chasing my dreams here," he adds.
Video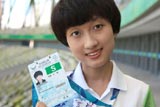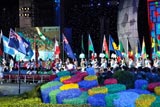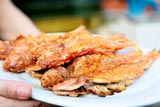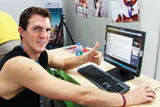 About Shenzhen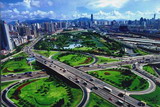 Shenzhen is located at the southern tip of the Chinese mainland on the eastern bank of the mouth of the Pearl River and neighbors Hong Kong.

The brainchild of Deng Xiaoping, the country's first special economic zone was established here by the Chinese Government in 1980. It has been a touchstone for China's reform and opening-up policy since then.