Vote for top 10 city views in Shenzhen
Updated: 2011-08-12 20:38
By Chen Hong and Ma Zhuoran (chinadaily.com.cn)
SHENZHEN - After two days' trial operation, the online-voting for the 10 most popular city views in Shenzhen, organized by China Daily Media Group, has been officially launched on the China Daily website on Aug 12, the opening day of the 26th Summer Universiade in the southern Chinese city.
Having already attracted 1,020 participants during the trial, the voting aims to showcase the tremendous changes that Shenzhen has experienced during its preparation for the international students' sports games. It also aims to display the most beautiful sceneries to the worldwide athletes, coaches, officials and tourists who are packing Shenzhen during the Universiade Games.
According to the organizer, participants can enter the voting website by directly clicking http://211.147.20.198/dyh/index.shtml, or find the homepage via China Daily's official website www.chinadaily.com.cn, where the banner "voting for 10 most popular city views" shows up at the upper right corner in the special column of "Shenzhen Universiade 2011".
This event is being supported by Shenzhen Urban Management Bureau, which carefully selected 90 pictures for 30 of the most representative city views that were scattered around all six administrative districts and two new districts of Shenzhen. Participants can rate the pictures from 5 for excellent to 1 meaning bad. The immediate result will be unraveled once the "RESULT" button has been clicked.
According to the organizer, the voting will last from Aug 12 to Sept 15. It will select a certain number of participants from a lucky draw and present special gifts. At the end of September, the final result for Shenzhen's 10 most popular city views will be announced on the China Daily website.
China Daily, the most popular English-language newspaper in China, has run one of the most viewed English websites in the entire Asia region. Figures show that its website has on average 31,000,000 viewers every day, 60 percent of whom are from abroad.
Shenzhen Urban Management Bureau has been playing a crucial role in upgrading the city's views to make it a vital, scenic and creative place to live, visit and play during the preparation for the 26th Summer Universiade.
Video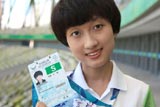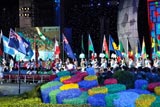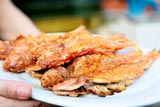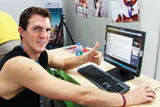 About Shenzhen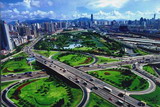 Shenzhen is located at the southern tip of the Chinese mainland on the eastern bank of the mouth of the Pearl River and neighbors Hong Kong.

The brainchild of Deng Xiaoping, the country's first special economic zone was established here by the Chinese Government in 1980. It has been a touchstone for China's reform and opening-up policy since then.