'No food accident' promised for Universiade
Updated: 2011-08-12 14:24
(Xinhua)
SHENZHEN, China - Shenzhen Games organizers vowed to avoid any food accident during the 26th Summer Unversiade, according to Shenzhen Universiade Organizing Committee spokeswoman Wang Mei.
"The organizing committee has set a goal of 'zero accident', 'zero outage' and 'zero complaint' for the Universiade food service, " said Wang. "At the same time, we are to avoid any poison, drug or deterioration on food."
According to the regulations of Shenzhen Organizing committee, athletes and officials are to dine in the Universiade village for the sake of safety.
Shenzhen Airlines is in charge of providing food for those athletes who, due to competition, cannot make it back to the village for a meal.
Technical officials, referees, media and other invited guests are to dine in the hotels, or reserve fast food from the venues, while spectators can choose the restaurants around the venues and hotels. The organizing committee is to guarantee the safety of the food in those restaurants.
"We want to implement a 'from farm to table' monitoring system, and we plan to act the system on Shenzhen citizen's daily life if it is proved effective during the Universiade," added Wang.
The 26th Universiade attracted over 10,000 athletes and officials, as well as nearly 5,000 reporters from all over the world to Shenzhen, a young and rapidly developing city in south China.
The 12-day event is to open on Friday.
Video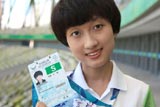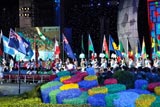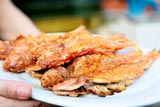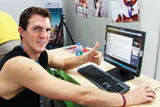 About Shenzhen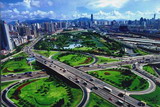 Shenzhen is located at the southern tip of the Chinese mainland on the eastern bank of the mouth of the Pearl River and neighbors Hong Kong.

The brainchild of Deng Xiaoping, the country's first special economic zone was established here by the Chinese Government in 1980. It has been a touchstone for China's reform and opening-up policy since then.