Games holidays promotes travelling
Updated: 2011-08-09 11:59
(sz2011.org)
The extra holidays for the Universiade opening and closing ceremonies have encouraged local residents to plan to travel out of Shenzhen.
According to an earlier city government notice, employees will have to work Aug. 20 (Saturday) and Aug. 21 (Sunday). Four consecutive days from Aug. 11 to 14 will be holidays, plus the three-day holiday from Aug. 22 to 24.
Eachtravel, a local travel company, had seen a sharp increase in the number of phone calls inquiring about travel routes since the Games holidays were announced, according to Liu Ke, who is in charge of the company's marketing department, the Daily Sunshine reported Aug 8.
Liu said the company was offering trips ranging from two to five days including a three-day trip to Xiamen and Quanzhou and a five-day trip to Chongqing and Wuhan.
"I didn't plan to travel because of hot weather, but the holidays made me think again," said a resident.
Some residents had decided to combine their annual leave with the Games holidays to have a longer break, the paper said.
Travel inquiries increased by about 20 percent over last month, according to a survey by tuniu.com, a local travel Web site.
The survey indicated that there could be a further increase in the number of travelers in August.
The most popular destinations were Hainan and Yunnan provinces, Xiamen in Fujian Province, and Guilin in the Guangxi Zhuang Autonomous Region, according to the survey. Thailand, Bali and Singapore were popular with outbound travelers.
Video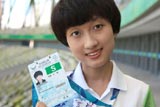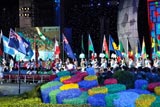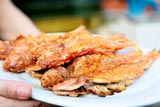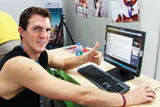 About Shenzhen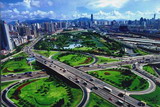 Shenzhen is located at the southern tip of the Chinese mainland on the eastern bank of the mouth of the Pearl River and neighbors Hong Kong.

The brainchild of Deng Xiaoping, the country's first special economic zone was established here by the Chinese Government in 1980. It has been a touchstone for China's reform and opening-up policy since then.