Rehearsal held for Universiade opening ceremony
Updated: 2011-08-04 13:12
By Gao Mei (chinadaily.com.cn)
Shenzhen held a second rehearsal for the opening ceremony of the 26th Universiade Wednesday night in Shenzhen Bay Sports Centre, the venue for the opening ceremony.
Thousands of spectators watched the rehearsal in the "Spring Cocoon," a nickname for the Sports center because of its appearance.
The entrance was the highlight of the rehearsal, when "athletes" (played by volunteers) walked through "Gate of World," which is actually a huge LED wall, onto the "Youth Boulevard" and then into the sports centre.
The main torch lighting process is still highly confidential and was not shown in the rehearsal.
Video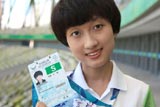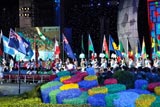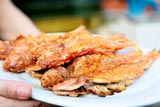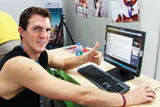 About Shenzhen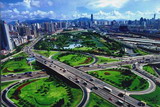 Shenzhen is located at the southern tip of the Chinese mainland on the eastern bank of the mouth of the Pearl River and neighbors Hong Kong.

The brainchild of Deng Xiaoping, the country's first special economic zone was established here by the Chinese Government in 1980. It has been a touchstone for China's reform and opening-up policy since then.