Agencies not worried by tighter limits
Updated: 2011-06-25 07:18
By Michelle Fei (HK Edition)
Agencies in Shenzhen expressed confidence in their ability to meet the mainland demand for prenatal care in the wake of Hong Kong's tighter policy on mainland mothers.
A China Daily reporter posing questions as an expectant mother living on the mainland was told by a staff member at one agency:
"We are confident we can arrange your delivery at a Hong Kong major private hospital. It's true that the quota is limited. However, we have 'connections' with doctors at private hospitals who can help you cut through the queue and find you a bed just prior to delivery."
The speaker was a female staff member of Maternal and Child Health Po Hong Kong Ltd, who only can be identified as Ms Xuan.
"The quota for mainland women to give birth at Hong Kong public hospitals in 2012 is already full, and resources are getting more and more limited in private hospitals everyday. You have to hurry up," urged Xuan.
The company, which registered in both Shenzhen and Hong Kong as a "consulting agency" in 2008, offers "all-in-one service package" to mainland mothers-to-be to have their babies in Hong Kong.
The company boasts a record of 10 mainland clients giving birth to babies in Hong Kong every week.
"There are quite a lot of successful cases but the business is getting harder," said Xuan. "So far, we have never failed."
The company charges 18,800 yuan (HK$22,380) to arrange a health check at designated Hong Kong private clinics.
This has given expectant mothers pregnancy certification allowing the mother to enter a queue awaiting a hospital bed.
The fee also includes accommodation in Hong Kong a few days before the expected delivery date.
To jump the queue and be assured of getting a bed in a private hospital, mothers should be prepared to pay roughly another HK$200,000 to obtain the "help" of doctors at private hospitals, said the agency.
On its website the company expresses pride in its rich experience in the field and named private hospitals that have "cooperative relationships" with it.
Cited are: Canossa Hospital, Hong Kong Adventist Hospital, Hong Kong Baptist Hospital, Hong Kong Sanatorium and Hospital, Precious Blood Hospital (Caritas), St. Paul's Hospital, St. Teresa's Hospital, Union Hospital, Matilda International Hospital and Hong Kong Central Hospital.
The company says on the website that it has firm relationship with the above hospitals, "especially the Hong Kong Baptist Hospital".
The company also declares that "any individual or agency having difficulty in getting the birth quota can turn to us for help".
"You would definitely be told the quota for January 2012 is already full through 'official' channels," said Xuan.
"But I could help you to get one in the beginning of next January," Xuan promised.
China Daily
(HK Edition 06/25/2011 page1)
Video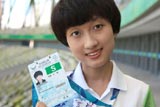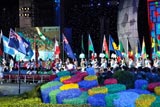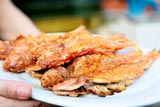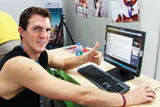 About Shenzhen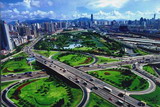 Shenzhen is located at the southern tip of the Chinese mainland on the eastern bank of the mouth of the Pearl River and neighbors Hong Kong.

The brainchild of Deng Xiaoping, the country's first special economic zone was established here by the Chinese Government in 1980. It has been a touchstone for China's reform and opening-up policy since then.