China pledges food safety for Universiade
Updated: 2011-06-24 16:52
(Xinhua)
SHENZHEN - China on Thursday pledged greater efforts to ensure food safety during the 26th Summer Universiade, which will be held from Aug. 12 to Aug. 22 in the city of Shenzhen, Guangdong province.
Local authorities should intensify their efforts to prevent and eliminate potential risks that could undermine food safety, Wang Dongfeng, deputy director of the State Administration for Industry and Commerce, said at a meeting in Shenzhen.
Local authorities will severely deal with businesses operating without food licenses and registration around game venues, transport hubs, tourist spots, and on busy streets. They will also crack down on fake, forged and contaminated food, Wang said.
The Shenzhen municipal government has launched a one-year operation to ensure food safety for the Universiade. It inspected 30,000 food companies during the first half of this year, and dealt with over 120 cases of law violations.
More efforts should be made to step up food inspections and monitoring in agricultural produce wholesale markets, supermarkets and food shops. Unsafe food should be sealed and withdrawn from the market, he added.
More than 13,000 athletes and officials from 180 countries and regions will come to Shenzhen for the Universiade.
Video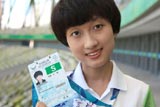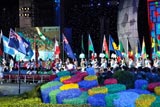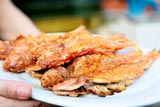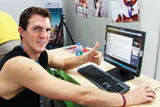 About Shenzhen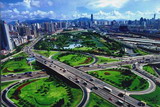 Shenzhen is located at the southern tip of the Chinese mainland on the eastern bank of the mouth of the Pearl River and neighbors Hong Kong.

The brainchild of Deng Xiaoping, the country's first special economic zone was established here by the Chinese Government in 1980. It has been a touchstone for China's reform and opening-up policy since then.