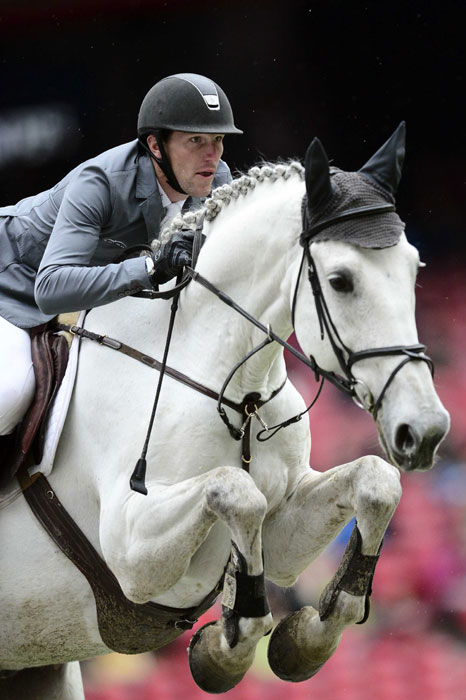 French rider Kevin Staut, champion of Equestrian Beijing Masters, rides Collard during the competition held at the National Stadium in Beijing, May 11, 2014. [Photo by Cui Jun/ Asianewsphoto]
The Chinese mainland's premier annual show jumping competition organized by the International Federation for Equestrian Sports was held at the National Stadium in Beijing on Sunday.
The Longines Equestrian Beijing Masters, a level three event of a possible five levels and the highest to be held in China, was held for the fourth consecutive year, with 32 top-tier riders from China and around the world taking part. The total winnings for the competition were more than 1.3 million yuan ($208,050).
French rider Kevin Staut won the Grand Prix riding Collard and Zhu Meimei from China's national equestrian team took fourth place and was the highest ranked Chinese competitor.
"Experience may be what Chinese riders lack most in the international arena," said Zhu, who has long trained in Germany. "I hope China could have more such high-level events, and send more riders abroad. Only through our joint efforts rather than my individual endeavor, can we achieve something great."
The event was attended by entertainment stars, including actor Duan Yihong, and model Lin Chi-ling.