Call to bar corruption from World Cup preparations
Updated: 2011-10-28 10:41
(Agencies)
| | | | | | | | | | | |
| --- | --- | --- | --- | --- | --- | --- | --- | --- | --- | --- |
|   | | Comments() | | Print | | Mail | | Large Medium  Small | 分享按钮 | 0 |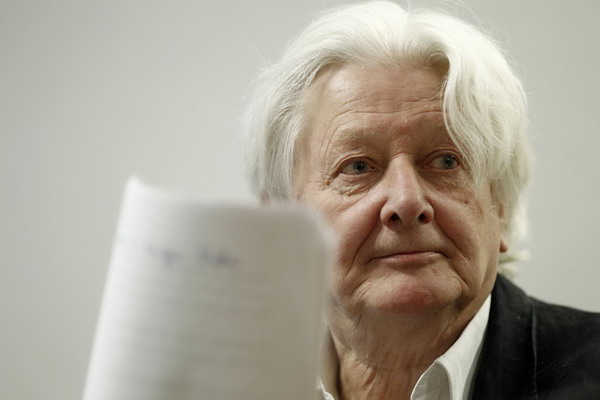 Andrew Jennings, author of "Foul Play (The Secret World of FIFA)," attends a public hearing of the Committee on Education, Culture and Sport of the Federal Senate of Brazil in Brasilia Oct 26, 2011. [Photo/Agencies]
BRASILIA - A British investigative journalist who has accused FIFA of massive corruption has told Brazil's Senate that the country should freeze corrupt officials from soccer's governing body out of preparations for the 2014 World Cup.
Andrew Jennings, who has been investigating FIFA for a decade, said the involvement of its top brass in the next World Cup after allegations they had taken millions of dollars in bribes would be a stain on the soccer celebration.
"It's time the government said to FIFA, you stink, you smell, we don't want our president to be photographed with these crooks," Jennings told a Senate committee which had invited him to present his evidence of fraud at FIFA.
Jennings said Brazil should take responsibility for the preparations away from senior FIFA officials, including Ricardo Teixeira, head of Brazil's football confederation and the nation's front man for World Cup preparations. He says Teixeira may have amassed $9.5 million in bribes from now-defunct FIFA marketing firm ISL.
"It is in the best interests of your country to get these people out and appoint honest bureaucrats and clean people to run the World Cup," he said.
Jennings featured in an investigative report by BBC's Panorama programme that accused Teixeira and former FIFA president Joao Havelange of taking millions of dollars in bribes from ISL to retain the company as FIFA's sole official marketer.
He says Havelange, who is Brazilian, may have amassed $50 million or more in bribes through a facade company called Sicuretta.
Jennings also says he has evidence that it was Teixeira and Havelange who ended a Swiss legal investigation into the case by paying 2.5 million Swiss francs ($2.9 million) to charity and confessing in writing to taking bribes.
Teixeira, who is facing a Brazilian federal police investigation related to the case, has denied the allegations. The BBC said that Havelange did not respond to its request for a comment.
FIFA president Sepp Blatter announced a long-awaited anti-corruption plan last Friday that included a pledge to re-open the case into ISL's collapse.
Jennings said the Swiss judiciary would likely release documents related to the case in the next 12 months and added that Brazil should submit a separate request to obtain them.
"It could take up to 12 months. Then you will have a massive international scandal hanging over your World Cup, two Brazilians and President Blatter," Jennings told the Senate committee on Wednesday.
He also said Brazil should refuse Blatter and others entry visas to Brazil. Blatter is due to visit Brazil in November to finalise details of legislative changes needed to host the World Cup, including ticket pricing and trademark rights.
FIFA's request that legally enshrined half-price ticket rights for elderly Brazilians and students be overruled for the World Cup has sparked a backlash in Congress, which must pass the legislation.
"Who are these Neanderthal bums from Switzerland to come and tell you that anyone working on the World Cup preparations loses their right to labor protection laws?," Jennings said.