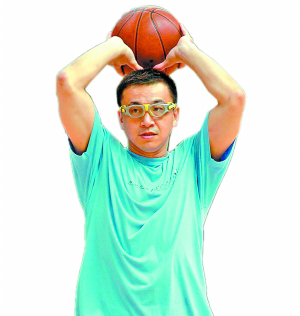 Fan Bin, head coach of China's U-19 national basketball team, file photo. [Photo/Guangzhou Daily]
Latest news: Coach courts disaster as his players mutiny over abuse
China's under-19 national basketball team players are demanding the removal of their head coach for what they claim is intolerable abuse, Guangzhou Daily reports.
Related readings:


 Douby leads the North to win CBA All-Star game


 Marbury, Douby lead CBA All-Stars


 CBA babes bring Chinese New Year cheers


 Former NBA star Francis fired by Beijing CBA team
The young players have appealed to the Chinese Basketball Association (CBA), saying they cannot stand head coach Fan Bin's scold and insult over the past three years, and want the CBA to replace him, according to a joint letter to the sport's governing body.
A total of 13 players, including the renowned Guo Ailun and Zhu Xuhang, endorsed the letter with their signatures and scarlet fingerprints. They asked a restaurant servant to write the letter when they gathered there for dinner.
Fan Bin is currently in China while his young playing team undergoes training in the United States under the leadership of assistant coach Hu Weidong.
Fan was appointed as the head coach for China's U-19 national basketball team in 2008 after being discharged from coaching Bayi women's basketball team.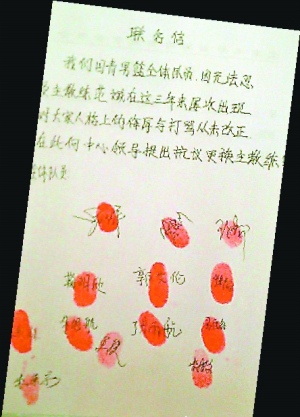 The photo of a joint letter endorsed by China's U-19 players with their signatures and scarlet fingerprints is shown by Guangzhou Daily on April 11, 2011. [Photo/Guangzhou Daily]