"I'm not worried about any negative impact [the anti-corruption campaign] will have on the players and coaches in our national teams because the problems in Chinese football were mainly from the officials in the association."
         - Wei Di, the incumbent head of the Chinese Football Association
China has been trying, for years, to eradicate the widely despised practice of football corruption, but this time it seems more serious than ever before. A sweeping probe into match-fixing, gambling and bribes in the Chinese league, started early in 2010, so far netting nearly 20 officials and referees including the previous heads of the national football association Xie Yalong and Nan Yong and China's once-deemed-fairest referee Lu Jun.
Let's look forward to Chinese football's anti-corruption triumph!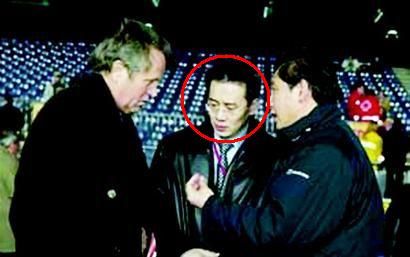 Bai Chuan (C), a Chinese-Belgian football agent and close friend of former CBA head Nan Yong (R), was arrested on Dec 5, 2010. [Photo/sports.163.com]
Related story:  Chinese-Belgian soccer agent arrested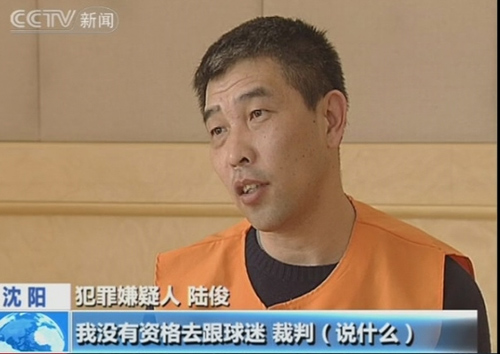 China's renowned referee Lu Jun speaks during an interview after he was arrested on charges of bribery. [Photo/Beijing Times]
Related story: Match fixing: 3 referees arrested