SAN ANTONIO: Disgraced track star Marion Jones is training for a comeback in the WNBA.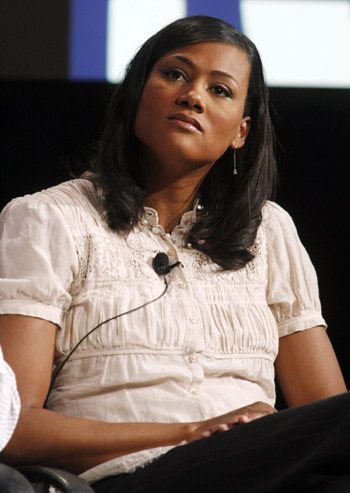 Former track star Marion Jones discusses her involvement in director John Singleton's documentary about her career for ESPN's "30 for 30" documentary film project at the Television Critics Association Cable summer press tour in Pasadena, California July 29, 2009. [Agencies] 
San Antonio Silver Stars coach Dan Hughes confirmed Monday night that Jones has been training with his assistants to possibly play in the WNBA, more than a year after the 34-year-old was released from federal prison for lying about her doping use.
The New York Times first reported that Jones has been working on her skills and conditioning in San Antonio since October. Jones told the newspaper she received a call in May from someone in the NBA asking if she might play in the WNBA.
Jones played college basketball at North Carolina.