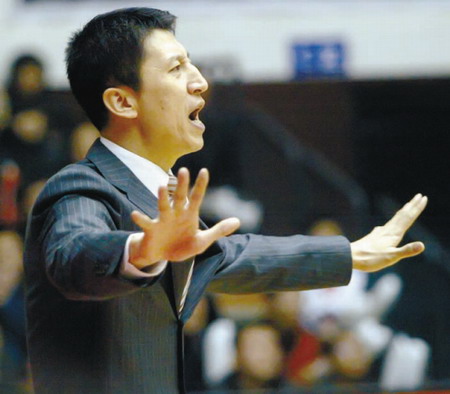 Undated file photo shows China's national basketball coach Guo Shiqiang. [Xinhua]

BEIJING: China's national basketball coach Guo Shiqiang will continue in his job despite a run of poor form which led to loud calls in the domestic media to replace him.
The former team mate of Yao Ming became the youngest man to hold the position when he was appointed at the age of 33 in May, but had been expected to be fired after a meeting of the China Basketball Association (CBA) on Wednesday.
"We should re-establish our confidence and boost our morale, and should not easily change a coach when the team is currently encountering temporary difficulties," said a summary of the meeting posted on the CBA website (www.cba.gov.cn).
Defeats to Australia and Turkey meant China only managed third place in the four-team Stankovic Cup last week and that followed a humiliating defeat to Iran in the final of the Asian championship last month.