Liu Xiang will head to the United States next month for surgery to fix his injured Achilles tendon, local media reported Thursday ending weeks of speculation on the fate of China's world champion hurdler.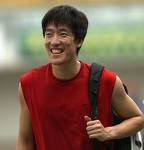 Liu's camp is still awaiting a final recommendation from US doctors on how to treat the injury that forced the track and field star to withdraw from the Beijing Games in August but a decision has already been made, an unnamed official from the Chinese Athletics Administrative Center told popular Internet portal Sohu.com.
"The final consultation from the US doctors will be sent to China next week but, no matter what it says, our plan to go through with the surgery will not change," the source was quoted as having said. "The most important thing right now is to perform the operation as soon as possible."
Liu and his coach Sun Haiping flew to the US last month to seek advice from several experts there but were reluctant to accept their prognosis for fear that permanent damage could result from his going under knife.
Liu, who was hopeful of taking recourse in more passive healing methods, said on his return to China that he had no desire to again suffer such pain as he has experienced during the Games, at which he was unable to defend his 110m gold medal.
"I want to take the most effective method to fully heal as soon as possible," he said upon his return.
Feng Shuyong, vice director of the administrative center, called on the public to respect the athlete's privacy and give him time to heal.
"It's not appropriate to pay obsessive attention to Liu's recovery, which will just put him under greater pressure," Feng was quoted as saying by the Beijing-based Star Daily. "The fans all want to see Liu back on track as soon as possible."
China Daily