Xiaomi Internet Electronic Industrial Park comes to E-town
Updated : 2017-03-24
( chinadaily.com.cn )
Work on Xiaomi Internet and Electronic Industrial Park has begun in Beijing Economic-Technological Development Area (E-town), according to bda.gov.cn.
The industrial park, covering an area of 106,518 square meters, with overall floorage measuring 189,000 square meters, will be mainly responsible for research and development (R&D) of a software ecosystem, and R&D of software and hardware equipment.
R&D and testing centers, laboratory buildings and a cloud computing center will be set up in the industrial park.
The industrial park will draw an investment of 12.18 billion yuan ($1.77 billion) and will be wholly invested by Beijing Xiaomi Electronic Products Co, a subsidiary of Xiaomi, which is a privately-owned Chinese electronics company headquartered in Beijing that designs, develops, and sells smartphones, mobile apps, laptops, and related consumer electronics.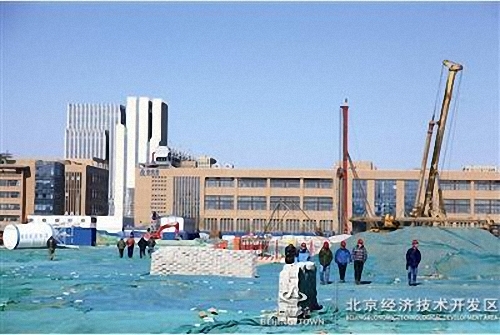 A construction site in Beijing Economic-Technological Development Area (E-town), Mar 3 [Photo/bda.gov.cn]