A photographer has captured these images showing some of Britain's eeriest wonders.
Mike Deere, from Reading, Berkshire, often heads to locations such as abandoned mine shafts, sewers and disused cooling towers.
He said that even experienced map readers would perhaps struggle to navigate their way around the seemingly endless tunnels that he visits.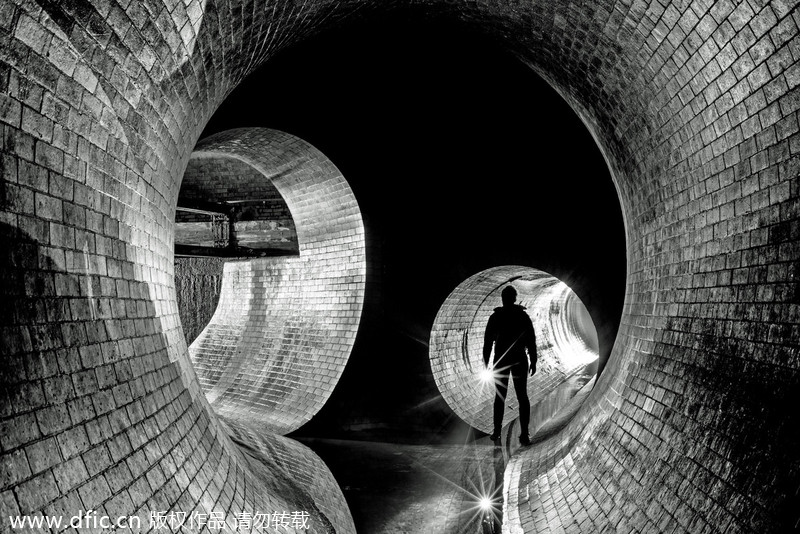 Photographer Mike Deere shot this image in the sewer network beneath River Westbourne, London, where he found parts of abandoned cranes, wells, ventilation shafts, work benches, tools and even the remnants of workers' meals from decades ago. [Photo/icpress.cn]