Author:

Yue Linfan 
1.Western Xia tombs
The Western Xia tombs are the royal burial ground of the Western Xia Dynasty (1038-1227). Honored as "a mysterious wonder" and "Oriental Pyramids", the complex is one of the biggest royal tombs in China, with the most well-preserved above ground relics.
Western Xia tombs were designed to be magnificent and orderly in a grand area. Each tomb has a group of buildings of its own. The tombs were organized from south to north in a rectangular shape, which are as grand as the Ming Tombs in Beijing.
Now the scenic area is equipped with an acoustic-optical device to represent the past glory of the Western Xia tombs. When night comes, with yellow and blue lights shining on the mausoleum platform, watch towers and walls, the Western Xia tombs look magical.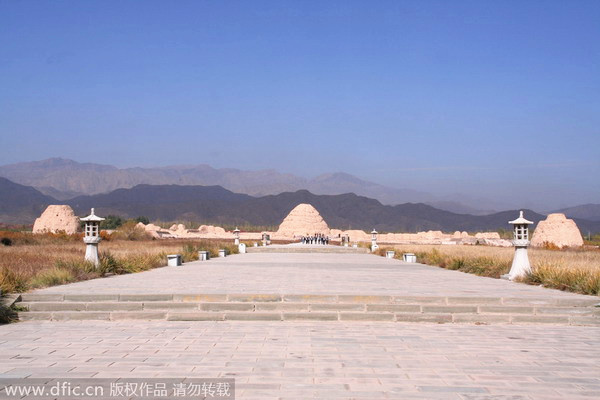 A view of the Western Xia tombs. [Zhang Fenquan / IC]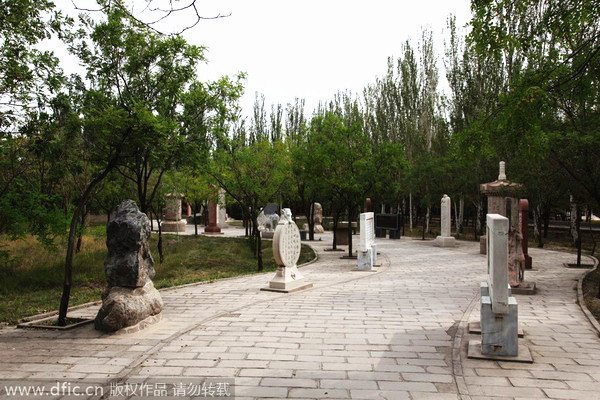 A forest of steles in the Western Xia tombs. [Ping Zi / IC]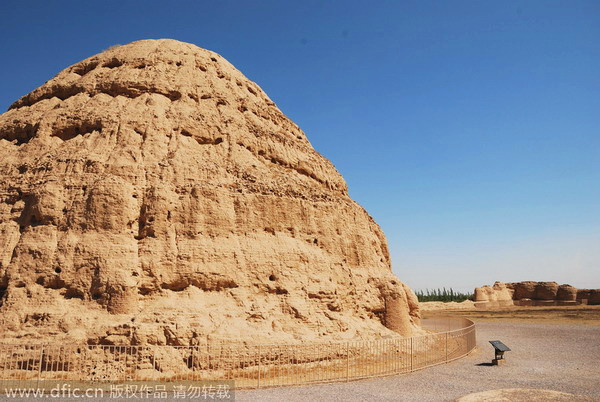 Mausoleum of the Western Xia tombs. [Xiao Xiangzhizi / IC]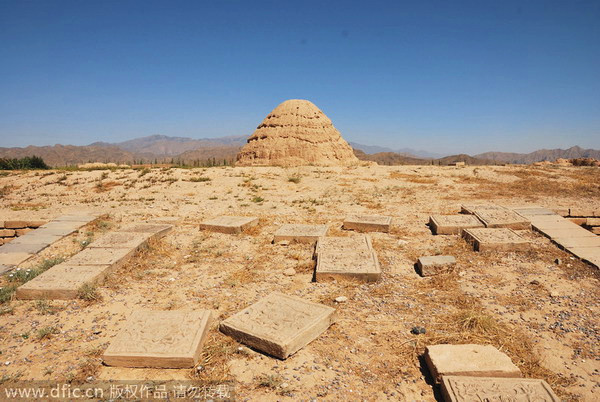 Mausoleum of the Western Xia tombs. [Xiao Xiangzhizi / IC]