| | |
| --- | --- |
|   | Author: Hans  |
Since 2002, I've been to Tibet seven or eight times, including driving between Qinghai-Tibet, Sichuan-Tibet, Yunnan-Tibet, and a self-driving circular tour in Ali.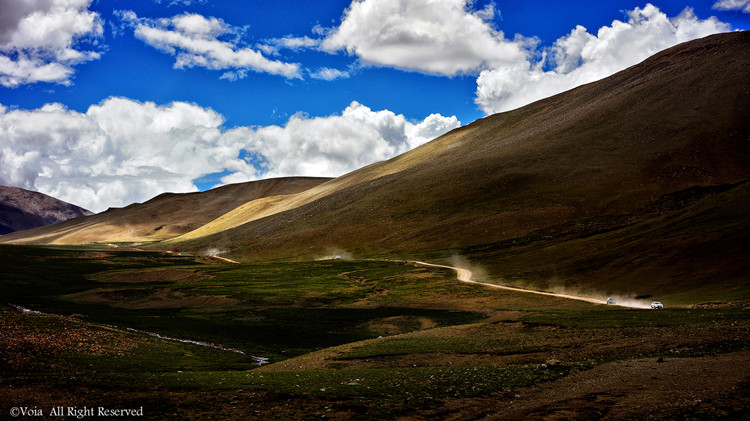 Gangga plateau in Tingri county
Preparation work:
Although the road conditions have greatly improved, four-wheel-drive SUV is needed to insure you can get through, especially during the monsoon season in August. Having a good knowledge about driving on mountain roads is helpful along with the physical ability to cope with high altitude. You also have to check whether your outdoor gear, photographic and communication equipment are fully water-proof and dust-proof.
The sunset of Tuotuohe River in Tibet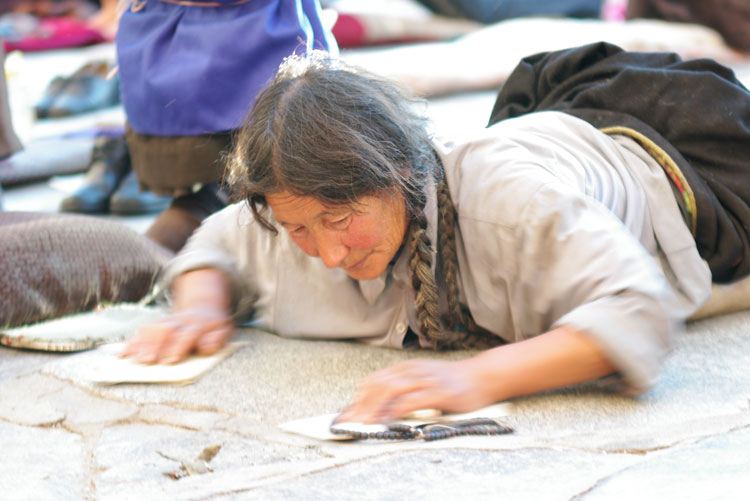 A Buddhist in Tibet  
Challenges:
Because we were traveling during a special period of time, our journey was greatly affected by traffic control. So it took us longer, which meant the journey was more physically demanding. We achieved our goals of this trip by adjusting some parts of our schedule and reworking the time spent on driving and photographing.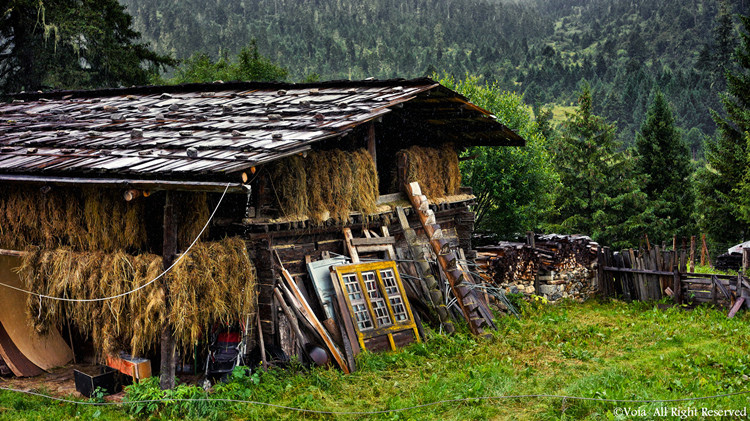 A wooden hut in Nyingchi country.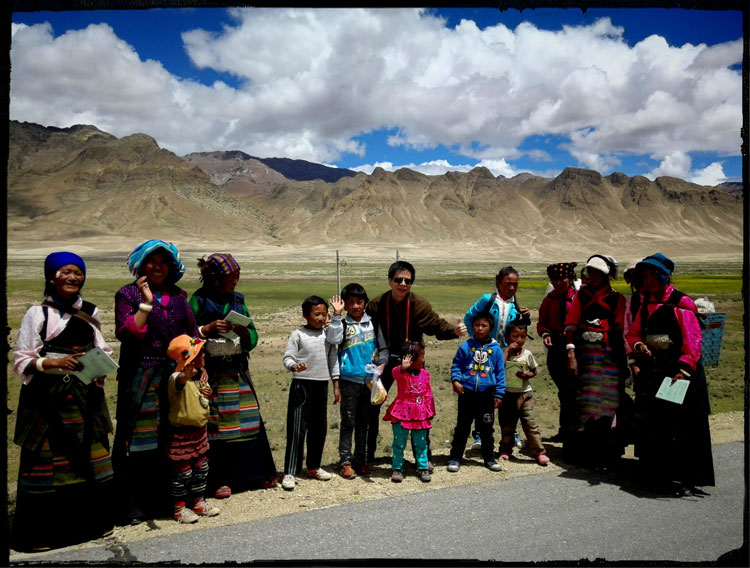 Local people take photo with a tourist in Hhatse.
Rules for the driving trip:
Driving safely, strictly observing the local rules, applying for necessary documents in advance to avoid any problems later on, to do as the Romans do and paying attention to environmental protection.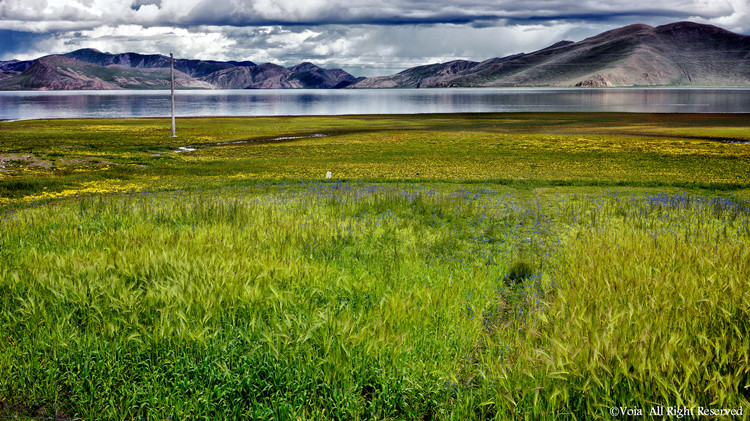 The YamdrokTso lake in Tibet 
Achievements and Mishaps:

Tibet is still one of the few locations in our country that are reachable by self-driving and at the same time allow you to enjoy the scenery and local culture. Although it's crowded with tourists and commercialization is ever increasing, there are many high points if you have done preparations and arranged your schedule perfectly. As for mishaps, it's unavoidable. Traffic controls in some areas and restricted access, for example, can be solved by making some adjustments to your schedule.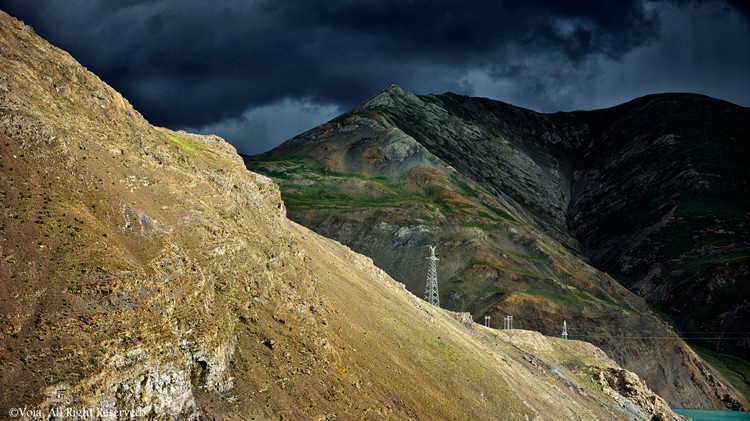 Manla reservoir in Tibet.
Route suggestion:
In spring, the scenery in southeastern part of Tibet could surpass those in Jiangnan or southeastern of China. The view of sacred mountains and lakes in fall and the mystical grand northern line are worth experiencing for self-driving enthusiasts.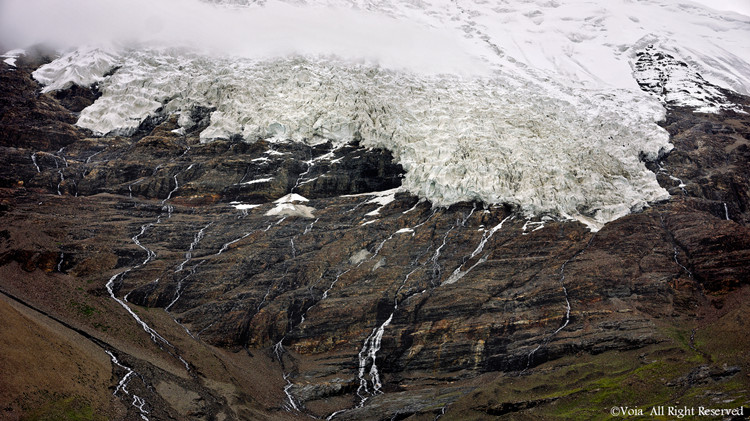 A glacier at the foot of Qomolangma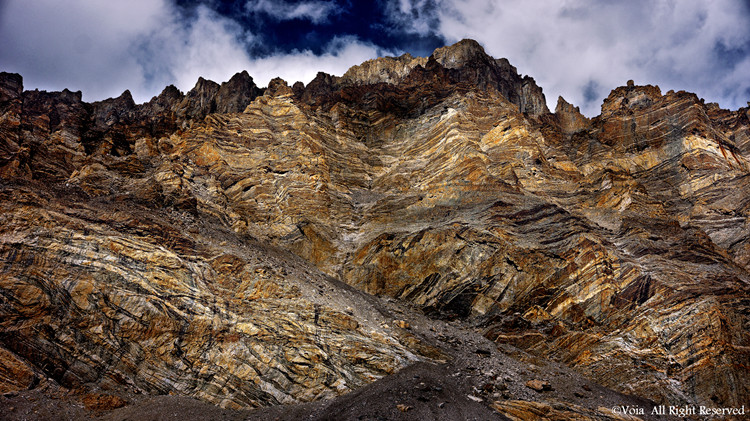 The Qomolangma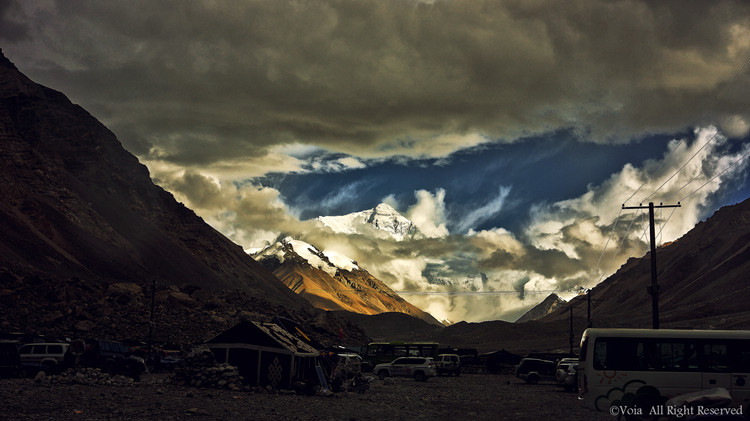 The base camp of Qomolangma
The route from A to G: Shanghai--Xi'an--Xining--Qinghai--Lhasa--Shigatse-Lhatse and final desitination Qomolangma.
Photos and the city's description are provided free by our netizens. We thank them for their contributions. If you would like to share your city, please contact us: blog@chinadaily.com.cn