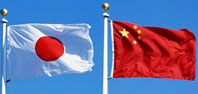 My view of China-Japan ties
Editorial: Most Chinese hold complex feelings toward Japan. The two nations are geographically close, culturally bonded and economically integrated. Yet relations have been mired in historical and territorial disputes for such a long time that the future remains in a cloud. Does China's youth still have confidence in China-Japan relations? We would like to invite five talented young people to share their comments on this contentious issue. [Join our discussion]

Asian dream needs wisdom from both sides
Zhang Chunman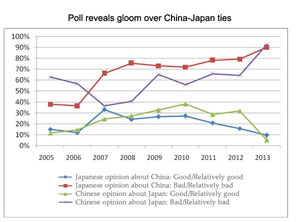 Three years ago, I was studying in Nagoya University of Japan. During my stay, I was impressed by the uniqueness of Japanese culture and fascinated by the Sino-Japan cultural exchanges in history. Recalling the past, these two East Asian giants have lived in peace for the most of time, jointly contributing to the prosperity of Asian civilization. But entering the 21st century, historical exchanges and friendship are shadowed by the historical problems and territorial disputes.
History matters. But what matters more is making new history. The Asian integration led by both China and Japan is the new history we need to make in Asia. The Asian integration is the only way to achieve our Asian dream which is to build a strong, prosperous and cohesive Asia. Unfortunately, the backwardness of Sino-Japan relationship is the main obstacle to Asian integration and Asian dream. [More] 

China and Japan can learn from each other
Li Jinyang
Although the weak Sino-Japanese political relationship has strained economic and trade cooperation between the two countries, I believe Sino-Japanese economic cooperation is still the trend, as China and Japan are economically interdependent. China's vast territory as well as large population has a strong appeal to Japan whose domestic market has already been saturated, while Japan's advanced technology and mature experience is necessary for China's development.

The violent Anti-Japan parade was unnecessary. We should keep restraint and devote our energy and enthusiasm to the development of our country. After all, we will never forget the lesson we had learnt from the war, "Lagging behind leaves one vulnerable to attacks. 

Moreover, Japan has gone through different social development stages and accumulated rich experiences, which are beneficial for China as it is faced with similar problems. [More]

Beware of radical public opinion
Liu Peng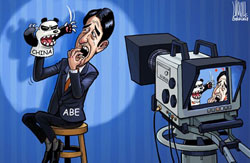 Public opinion in both countries is hostile and tends to stifle dissent. Despite the increasingly radical public opinion, both countries show their laissez-faire attitudes at its best. The politicians have no intentions to persuade the public, or they don't dare to try. In China, the tough stance of military experts is applauded online while Japan's domestic opinion is led by its right-wing politicians, who instead flare up the topics for short-term interests. All these have obstructed diplomatists from trying to solve the problem meticulously, reasonably and realistically, what's more, to maximize the national benefit of both countries.
Abe's radical words will do nothing but irritate the feelings of the Chinese people and leaders, impeding the improvement of Sino-Japanese relations. Also, China should avoid misunderstanding gestures to better Sino-Japanese relations. [More] 

Young generation will make the difference
Li Ran
I met several Japanese exchange students in Peking Univerisity. I did appreciate their politeness, devotion, hard-work, and the ability to be always at the centre of parties. Of course, inevitably topics concerning China and Japan were brought up after lunch, in bars, in common rooms, casually or formally. We acted as if we were the presidents and stated bluntly our opinions though enormous differences, most of the time, conversations hardly ended unpleasantly.

Though all the divergences, I am always particularly enthusiastic and hopeful about the future between China and Japan since I am fully under the belief two countries like China and Japan, closely related geographically, historically and culturally, will be united by common interest eventually. Further, I am confident I should and I can do something; when our society is composed of mainly younger generations, with more understanding, things will work out in the end.[More]

Will China repeat Japan's economic mistakes?
Daili Wang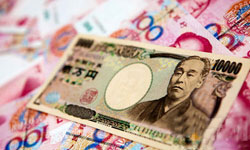 As close neighbors, China and Japan are highly interrelated. The two nations not only enjoy similar culture and form a solid economic tie, but also share the same growth pattern and development strategies. The only difference may be that Japan seems to be one step ahead. Based on this notion, a widely accepted view claims that China is doomed to follow Japan's path of late 1980s, fail in igniting its growth engine and be trapped in a "lost decade".
After a decade's double-digit impressive growth, resources to support the fascinating growth performance are approaching the bottom. This is like Japan years ago before the curtain had fallen on the prosperous feast. Critics dimming the future of China may be right on almost all conditions when compared with Japan. Yet China has an advantage as well: they could learn from Japan's mistakes. [More]