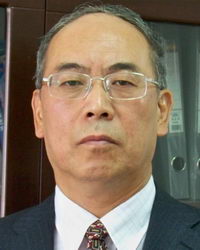 Zhao Jian: Blind pursuit fails to meet needs
The asset-liability ratio of China's railway sector last year was 52 percent, which is much lower than many of its foreign counterparts, and its high-speed rail (HSR) construction will not lead to financial crisis, said the chief economist of the Ministry of Railways (MOR) on the sidelines of the third session of the 11th National People's Congress.
However, I believe there are great debt risks in the nation's ongoing, large-scale HSR construction that are highly likely to develop into a debt crisis.
First, the construction standards and costs of China's HSR are excessively high and the scale is too large, while the capital chain of the MOR is extremely vulnerable.
The cost of building one kilometer of a high-speed passenger line that travels at 300 km per hour is triple that of ordinary railways. The price of a group of Multiple Unit (MU) trains with a capacity of 1,200 passengers is about five times the price of ordinary trains, and the operating and maintenance fees of the former are also much higher. The mileage of China's high-speed passenger lines constructed according to the world's highest standard, with infrastructure meeting the operational requirement of 300 km per hour, has exceeded the total mileage of all HSR built in other countries during the past four decades.
China's railway sector is financially fragile. Last year, the debt ratio of the MOR rose to 52 percent from 40 percent in 2007. Fixed assets investment also reached a record high of 700 billion yuan. The MOR is relying entirely on large-scale leverage for HSR construction.
Second, whether large-scale HSR construction leads to railway debt crisis depends on the cash flow rather than asset-liability ratio, while cash flow mainly comes from passenger flow volume.
So it is better for new passenger lines to operate at a high-density level and attract a large number of passengers with the high fares charged. These guarantee that passenger attendance is higher than 80 percent. If not, the lines cannot make up for their building and operating costs, let alone repay the principal and interest.
HSR technology originated from and developed in countries with small territories and a high-density of cities and population, such as Japan, France and Germany. HSR passenger volume depends on the economic value of its travel time. However, the economic value of travel time saved in the day and at night is entirely different.
Due to distances of less than 500 km among major cities in small-sized countries, travelers can arrive at their destination by HSR within two hours and the time saved in the daytime has high economic value.
But major cities in China are mainly at distances of more than 1,000 km apart, so high-speed is not an advantage in the long-distance railway passenger market and the overnight trip is more attractive. Spending one night in a couchette not only saves hotel fees, it also frees up the day. The economic value of the travel time saved during the night is not significant.
HSR technology is more suitable for travel within 150-600 km (or 2-3 hours). Within such distances, HSR is more competitive than air and bus travel. Due to long distances between airports and city centers, as well as long times needed for security checks and boarding planes, traveling by HSR is faster than traveling by plane for trips of about 500 km. But, as shown in Japan, HSR has no competitive advantage for journeys of more than 1,000 km.
In addition, China's per capita income is still relatively low and so is the economic value of time.
Cheap travel with basic comfort suits ordinary Chinese passengers, who do not want to spend three times as much for high-speed tickets just to save a few hours of travel time.
Third, these views have been proven in the construction and operation of the Beijing-Tianjin Intercity Railway, as well as the Wuhan-Guangzhou and Zhengzhou-Xi'an high-speed rail lines. These HSR projects have sustained serious losses, with the debt crisis in high-speed rail fermenting.
Related readings:


 China building world's largest high-speed rail network


 China's high-speed railways to top the world


 High-speed rail spearheads economic growth: legislator


 Beijing-Tianjin high-speed train has caused 30% decrease in intercity bus transport
The total investment of the Beijing-Tianjin Intercity Railway topped 21.55 billion yuan (excluding Beijing South Railway Station), with 185 million yuan per km of the main line. With the average passenger volume of 50,000 per day, the project is suffering serious losses. The other two HSR projects see even fewer passengers. There are only 28 and seven pairs of MU trains operating each day on the Wuhan-Guangzhou and Zhengzhou-Xi'an HSR, respectively.
The nation should carry out large-scale railway construction by considering the need of its economic and social development, as well as the expansion of its domestic demand expansion.
The authorities should not only focus on building high-standard HSR projects, it should appropriate more capital for constructing railways, the total mileage of which should at least reach 160, 000 km by 2020. Even if this goal of 160,000 km is realized, China's railway network density still cannot reach India's level in 1950.
Regardless of national conditions, the blind pursuit of fast and high-standard HSR construction fails to address the problem that present railways cannot meet the needs of national economic growth. It also causes transport tension in existing lines, a huge waste in high-speed passenger lines, a debt crisis for the MOR and huge bank defaults, which will become a serious drag on economic development.
The author is a professor at Northern Transport University.