A terminally ill patient should be given the right to die.
That's the message a Hong Kong man has been trying to get across to the community and get through the corridors of power. His book on the same topic was a central attraction at the Hong Kong Book Fair late last month.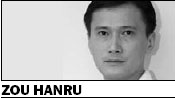 This man is not a human rights activist, nor a liberal politician expounding his pro-choice philosophy. He is a quadriplegic patient in Hong Kong who has asked former chief executive Tung Chee-hwa to grant him the right to die of his own accord.
Tang Siu-pun, 38, was a very healthy and athletic young man until he broke his spinal cord in a failed backward somersault during a gymnastic rehearsal in 1991. Over the next 16 years, he spent most of his time staring at the ceiling above his hospital bed.
Does a person like him deserve euthanasia? The law here says no.
Both on the mainland and in the special administrative region, suicide and assisted suicide are prohibited by law. But in some countries, mercy killing is allowed. The most controversial case is probably Terri Schiavo, a resident of St Petersburg, Florida, who became a vegetable after a heart attack.
Fifteen years later, her husband managed to persuade the court to unplug her life-support.
The word "euthanasia" comes from two Greek words combined to mean "good death". Yet, if it is really "good", why is it prohibited in so many countries?
First of all, there is the moral problem. Most religions in the world consider suicide anything but "good". Neither Christianity nor Islam endorse it. A Buddhist monk could be expelled for praising the advantage of death. For Christians, only god can take lives.
Euthanasia often involves actions by doctors. Although a growing number of physicians have come to support the idea of allowing terminally ill patients end their suffering, it is actually against their professional ethics. How can a person who is supposed to save lives take lives instead?
That, however, leads to another question: is saving lives more important than relieving suffering? And what is "life"? Do we consider it a "life" when all one can do is lay in bed and stare at the ceiling, that is, if one is still conscious?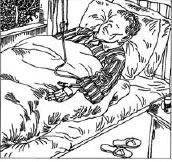 Tang Siu-pun's appeal to Mr Tung in 2004 drew attention to his plight. When public support began to mount, he became less depressed, but he seems to persist with the idea of people having the right to die.
"When there is life, there is hope." That is what the world-renowned theoretical physicist Stephen Hawking, who is almost completely paralyzed by Lou Gehrig's Disease, told Tang when the latter attended his lecture during his visit to Hong Kong in June last year. That sounds inspiring.
Tang doesn't seem encouraged by Hawking's comments, however. During his book fair talk last month, he asked, "How many Stephen Hawkings and 'Supermen' are there in the world?" (Superman was played in film by Christopher Reeve, who became a quadriplegic after falling from his horse and died three years ago.)
What he meant is, those two celebrities are but a rare breed. The majority of patients suffer in silence. Some of them, like Terri Schiavo, cannot even make their wish known, much less protect or fight for their own rights.
Euthanasia is an extremely complex and thorny issue, one that concerns morality, religion, philosophy and medical resources. When an unanimous agreement is unlikely any time soon, Mr Tang will have to keep fighting for what he believes his right to die.
E-mail: zouhr@chinadaily.com.hk
(China Daily 08/10/2007 page10)