The words "Brutal stepmother", in big, bold Chinese characters, continue to scream out from the "top tags" of the society news on one of the most popular local Internet portals. Another site, of similar renown, carries the same story under a tag of "Fury".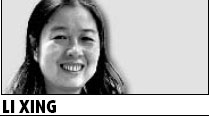 Until Tuesday, the Internet in China was raging with reports claiming a young girl called Lilac was dying of excessive bleeding and multiple bone fractures. And the person responsible for her enormous suffering was said to be her stepmother.
It all began with an article posted online on July 17, entitled: "Brutal stepmother beats 6-year-old stepdaughter".
Soon every major portal and media website was carrying it: Or at least 8,200 of them, according to a Google search.
Some attempted to clarify what happened, quoting doctors from local hospitals, Lilac, Lilac's birth mother and father, the neighbors, and even the stepmother, who was shown kneeling down and crying that she didn't do it.
However, other angry readers were said to have even besieged the girl's home, to "reason" with the "cruel stepmother".
Meanwhile, donations poured in and kindhearted people took Lilac to a hospital in Shanghai for a thorough checkup.
On Tuesday, the event took a new turn. The local police issued an official statement declaring the stepmother was innocent after a painstaking investigation. At the same time, doctors from the hospital in Shanghai said the girl was suffering from a blood disease, which caused bleeding and bone fractures.
I don't know how much psychological pain the stepmother, a rural woman, has gone through even though I don't think she has been fully aware of the sound and fury on the Internet.
However, she has been chased by journalists and camera people and called in a few times by the police for questioning. And she must have seen strangers staring at her in anger, so much so that she went into hiding with the help of the local police.
Some media have started to call it an Internet hoax, stories cooked up to raise money for the girl's medical treatment, even though they call it a "kindhearted white lie".
Some people have speculated that a story of a dying girl would not have aroused sympathy, but a tragic tale of an abused little girl would surely win hearts and tears.
I understand that the girl requires urgent medical assistance and that the current public health system can do very little to help rural families with few resources.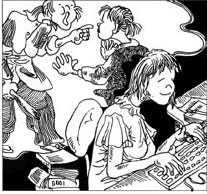 The family's predicament also testifies to the failure of the local health and welfare administrations in caring for those in dire need.
However, it is simply immoral to use the Internet as a tool to cheat the public out of their kindness. It is even worse when the fact was twisted at the expense of one's integrity and reputation. It cost taxpayers a lot of money sending the local police on a wild goose chase.
Worst of all, the lie was created to enhance the traditional discrimination against stepmothers, most of whom still live with social prejudice.
Above all, the public has the right to know the truth and decide how to help the little girl and other people in need of support. A more helpful way is to make people aware of all the real charities and foundations, which raise money to help people like Lilac.
One white lie might work, but if too many people cry wolf, it won't be long before the genuine help disappears altogether.
E-mail: lixing@chinadaily.com.cn
(China Daily 07/26/2007 page10)