BUENOS AIRES: The Olympic torch continued to burn on Friday (early Saturday morning Beijing time) in Buenos Aires, the seventh and only Latin American leg of its 33-day epic journey, where thousands of spectators got a glimpse of the fire for the first time in their city.
International tennis star Gabriela "Gaby" Sabatini was scheduled to be the last of 80 torchbearers to carry the sacred flame in the Argentine capital.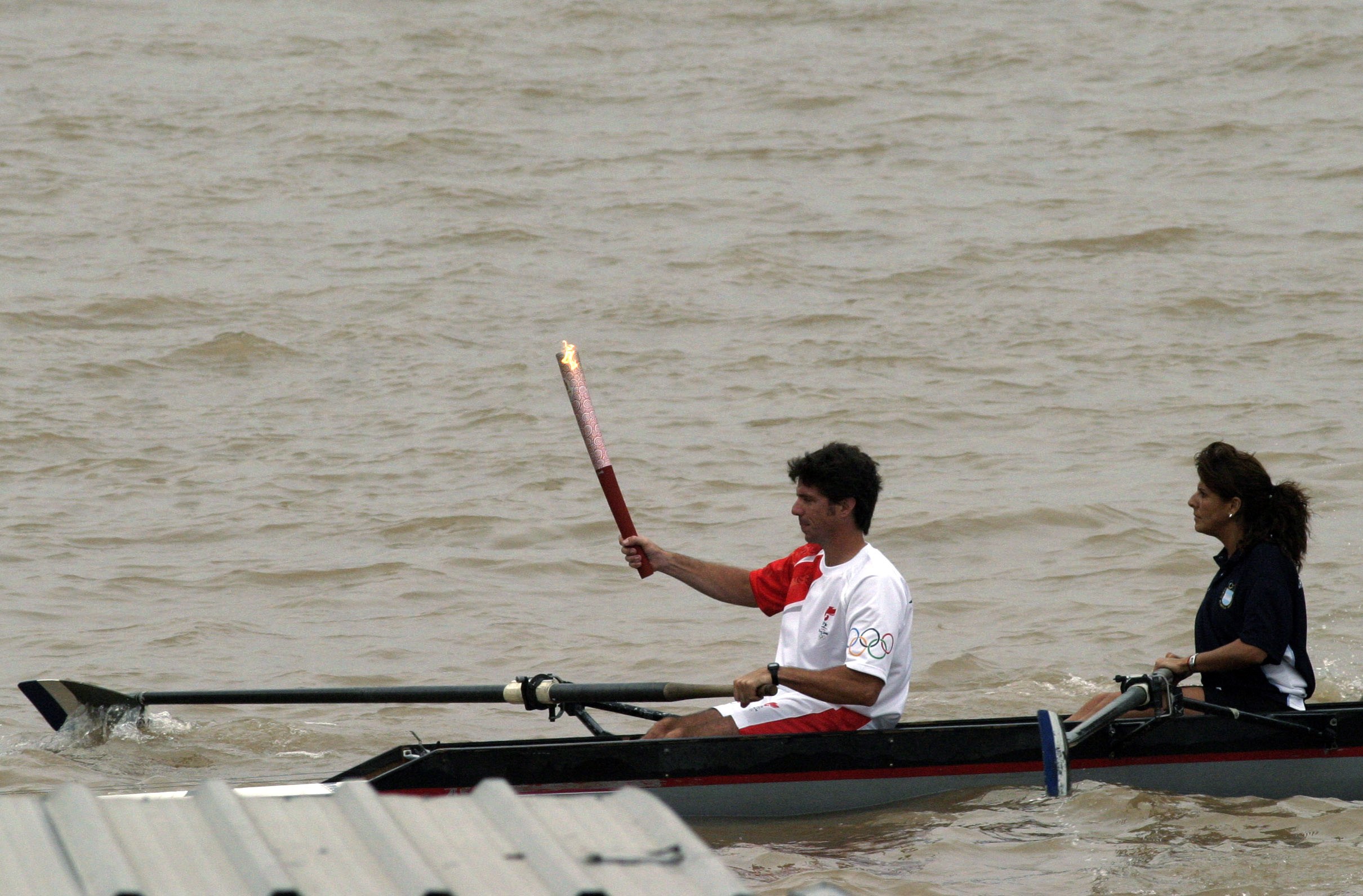 The Olympic torch is carried by rower Santiago Hernandez in the River Plate as it continues its relay through Buenos Aires April 11, 2008. [Agencies]
Argentine soccer legend Diego Maradona, initially planned as the first torchbearer, missed the run because of a conflicting personal schedule.
"I'm very proud (as a torchbearer), maybe because I know how important the Olympic Games are," five-time Olympian cyclist Juan Curuchet, who is competing for his sixth time - the most number of times for a cyclist - in Beijing this summer, said.
"It's the simple fact of being there that's important," he said.
The 77th torchbearer will be 77-year-old former soccer player Gong Jinyuan, now working as an expert on bone injuries in Buenos Aires, who still plays soccer every week.
"It's wonderful," Gong, who is from Sichuan province, said.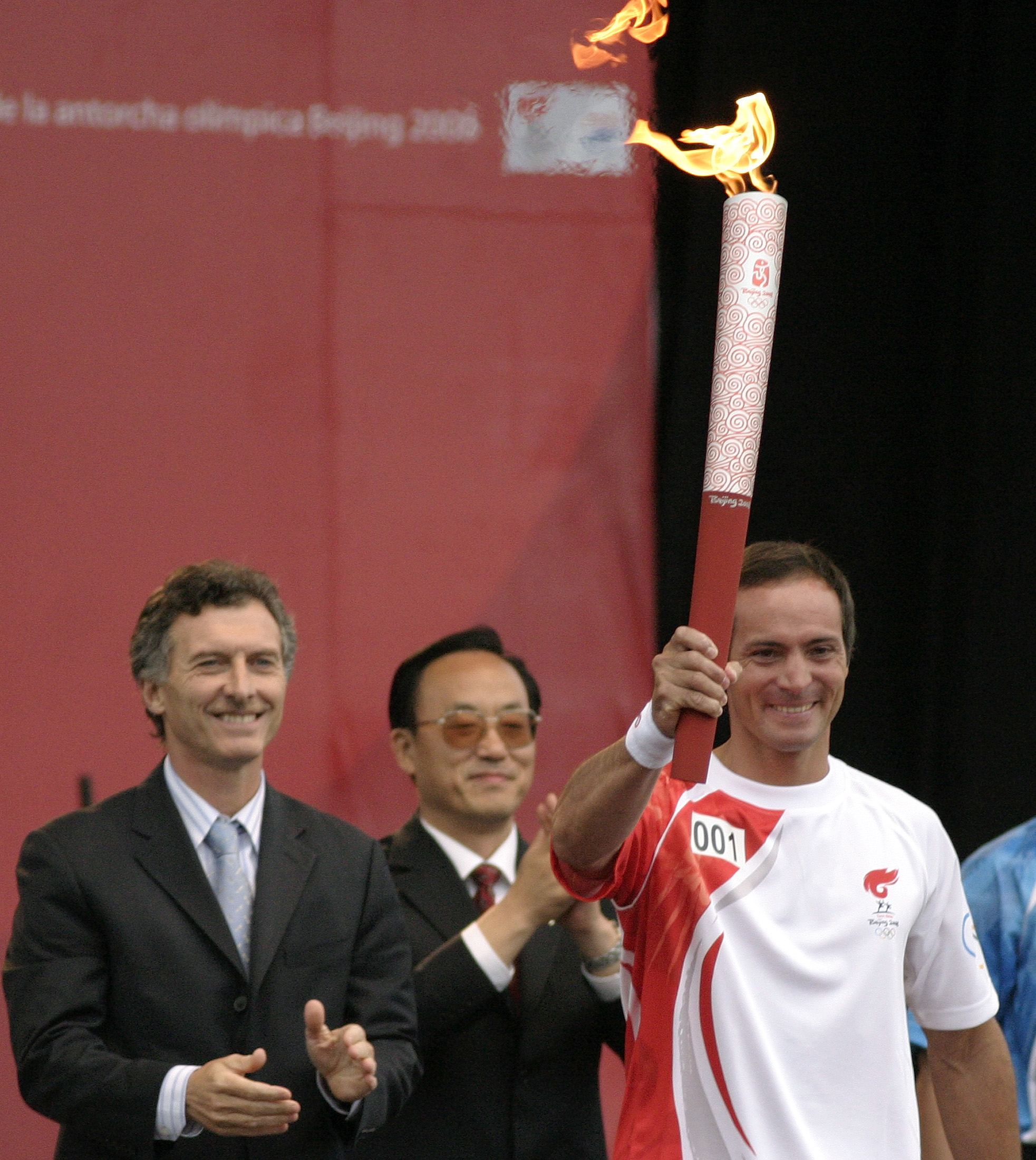 Argentine sailor Carlos Espinola holds the Olympic torch next to Buenos Aires Mayor Mauricio Macri (L) and Liu Jingmin (back), executive vice president of the Beijing Organising Committee for the 2008 Olympic Games, during the torch relay in Buenos Aires April 11, 2008. [Agencies]
"It's like a dream for me, an ordinary person, to carry the sacred Olympic flame, especially in this nation of soccer," he said.
Since being lit in Athens, Greece on March 24 and officially launched on its global relay in Beijing a week later, the flame has traveled to Almaty, Istanbul, Saint Petersburg, London, Paris and San Francisco.