Facial recognition system aims at safeguarding community
By Li Xiaoxu ( chinadaily.com.cn )
Updated: 2016-04-27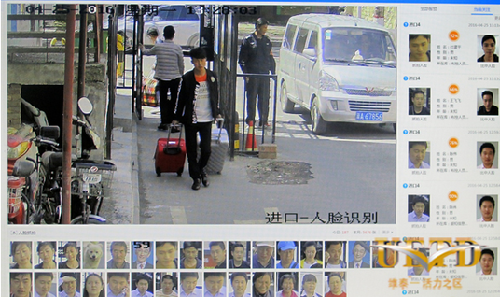 The facial recognition system in use in Nancaimen Community. [Photo/uetd.gov.cn]
Nancaimen Community in the Economic and Technological Development Zone in Urumqi city, Xinjiang Uygur autonomous region has started employing facial recognition systems to safeguard community security, the uetd.gov.cn reported.
Nancaimen Community is the first pilot community in Urumqi to use of the facial recognition technology.
Sun Jian, the manager of the Xinjiang Ganzhi Information Co explained that the facial recognition technology can record both the human faces and vehicle registration plates and make comparisons for further analysis.
Sun said that upon setting the time, tasks and area, the system can warn of unconventional behavior, such as that of someone climbing a wall.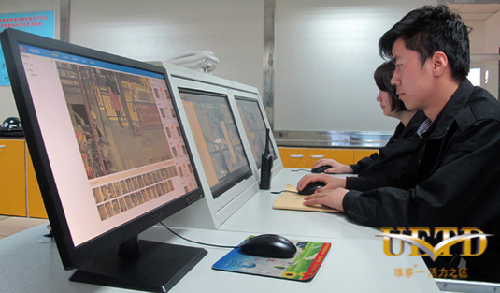 Staff members of Nancaimen Community on duty. [Photo/uetd.gov.cn]
The company has installed four high-definition monitoring aids in Nancaimen Community.
There are 3,345 rented apartments with a floating population of 7,760. The facial recognition system will contribute to public safety by monitoring behaviors like illegal parking, improving environmental health, said Song Xueliang, Party chief of the Nancaimen Community.
In the future, facial recognition technology is expected to be used in crowded placed such as parks, railway and bus stations, according to the Urumqi development zone's community social administration bureau.
Edited by Owen Fishwick