Urumqi's development zone copes with snow
By Li Xiaoxu ( chinadaily.com.cn )
Updated: 2015-11-05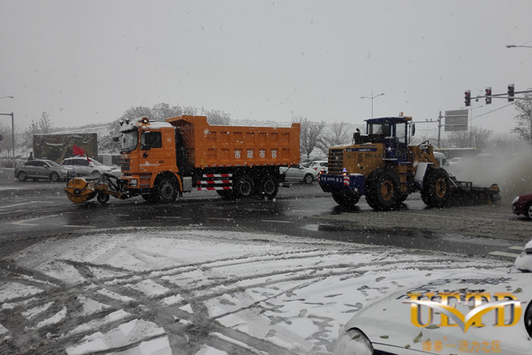 Snow blowers in Urumqi's Economic and Technological Development Zone on Nov 2. [Photo/uetd.gov.cn]
Urumqi's Economic and Technological Development Zone ran 164 snow blowers to deal with rain and snowfall on Nov 2.
A total of 1,236 locals swept the snow, organized by the development zone's administration and environmental bureau. 53 cars were employed to carry snow, moving more than 2,308 tons, according to official statistics.
Wang Laiwu, vice-director of the administration and environment bureau said that in order to ensure smooth traffic, the bureau arranged winter sanitation work in October and has made preparations for bad weather.
Edited by Andrew Ancheta