Beijing-Xinjiang expressway to open to traffic
( chinadaily.com.cn )
Updated: 2017-05-27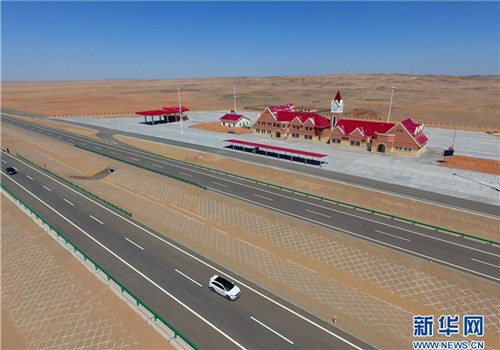 A service station for the Beijing-Xinjiang expressway (G7) at Mesozoic-cenozoic in Inner Mongolia autonomous region. [Photo by Deng Hua/Xinhua]
The Beijing-Xinjiang expressway (G7), which links Beijing and Urumqi of Xinjiang Uygur autonomous region, is expected to open to traffic by June 30.
The new expressway has a length of 2,582 kilometers and crosses Inner Mongolia autonomous region. After put into use, the expressway will shorten the existing route by 1,300 km.
It will become the fastest and most convenient access to the sea for the northwestern inland region, connecting Xinjiang Khorgas Port and Tianjin Port in the east. It is designed to be an important component of the New Asian-European Land Bridge.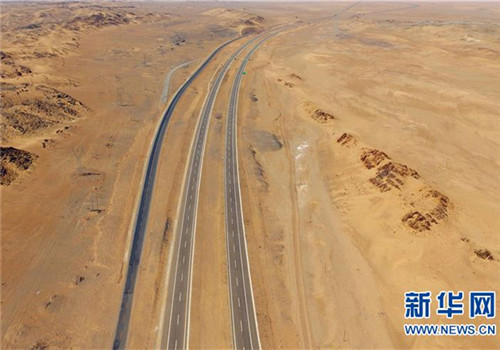 The Beijing-Xinjiang expressway (G7), which links Beijing and Urumqi of Xinjiang Uygur autonomous region, runs through the Gobi Desert at Mesozoic-cenozoic in Inner Mongolia autonomous region. [Photo by Deng Hua/Xinhua]