Urumqi High-tech Zone hosts earthquake drill
( chinadaily.com.cn )
Updated: 2015-09-22
An earthquake drill was held in Urumqi High-tech Industrial Zone on Sept 16, uhdz.gov.cn reported.
The drill simulated a 5.6 magnitude earthquake and a preparatory emergency plan was carried out.
According to Hong Jirong, head of the zone's earthquake bureau, this drill is a test for several governmental departments and will increase efficiency in case of emergencies and secondary disasters.
Zhao Xinxi, vice director of the zone's science and technology bureau, said they will find better solutions based on the problems that emerged during the drills.
The drill was held to enhance security and safety awareness.
"I learned a lot of practical knowledge from this drill, such as to keep calm and evacuate to open and safe areas in case of earthquakes," said volunteer Zhao Yuan.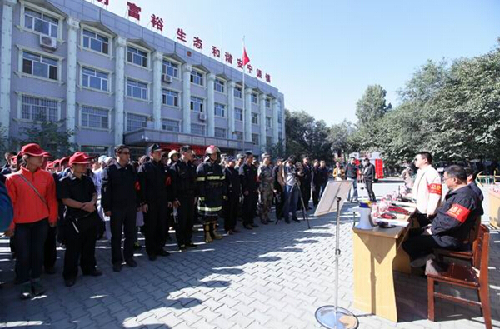 A total of 180 people from governmental organizations and local communities take part in the earthquake drill in Urumqi High-tech Development Zone, on Sept 16. [Photo/ uhdz.gov.cn]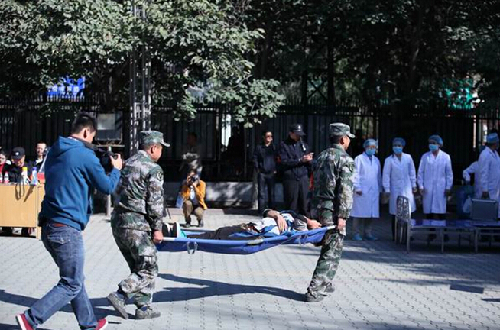 Two soldiers lift a injured person to medical treatment at the earthquake drill in Urumqi High-tech Development Zone, on Sept 16. [Photo/ uhdz.gov.cn]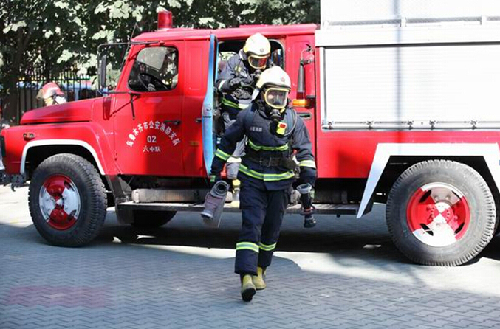 The Urumqi Municipal Fire Brigade at an earthquake drill in Urumqi High-tech Development Zone, on Sept 16. [Photo/ uhdz.gov.cn]