SXU Music Academy hosts packed program of events
Shanxi University's Music Academy regularly stages events to develop its academic exchanges and improve its prestige.
I. Cyprien Katsaris Piano Recital
The Academy invited French-Cypriot Cyprien Katsaris, who has been hailed as one of the finest virtuoso pianists around the world, for a piano recital at the campus on Nov 10.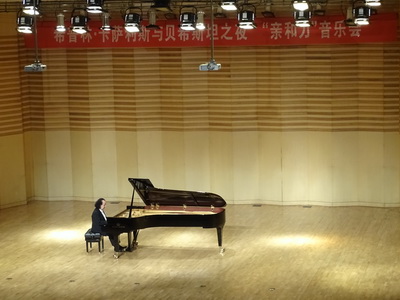 Cyprien Katsaris, a world renowned pianist and composer from France, performs on the stage during the "Cyprien Katsaris Piano Recital" organized by Shanxi University's Academy of Music on Nov 10. [Photo/sxu.edu.cn]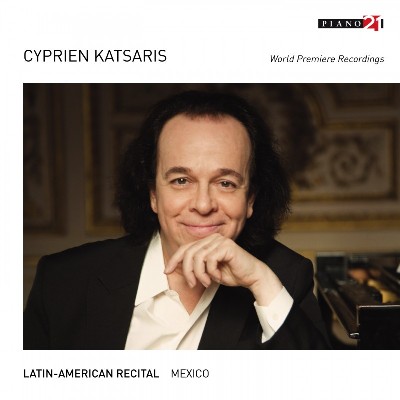 The cover of a Katsaris' album faturing Mexico pieces. [Photo/cyprienkatsaris.net]
Cyprien Katsaris, the French-Cypriot pianist and composer, was born on May 5, 1951. He won the International Young Interpreters Rostrum-UNESCO (Bratislava 1977), first prize in the International Cziffra Competition (Versailles 1974) and he was the only western-European prizewinner at the 1972 Queen Elisabeth of Belgium International Competition. He was also awarded the Albert Roussel Foundation Prize (Paris 1970) and the Alex de Vries Foundation Prize (Antwerp 1972). He gave his first public concert in Paris, at the Théâtre des Champs-Elysées on May 8, 1966.
II. Opera lecture on La Traviata
Jin Jiguang, China's top virtuoso, notable percussionist and chairman of the Chinese Percussion Music Association, gave a lecture to share his interpretation of one of the world's most well-known operas –– La Traviata (The Fallen Woman) –– on Nov 12. Jin is a visiting professor at Shanxi University. The tragic love story and fascinating characters, with the exceptional music by Verdi, made La Traviata immensely popular and one of the most performed operas in the world.
Jin Jiguang speaks about the three-act love story to spread knowledge and understanding ofopera, at the musical hall of Shanxi University on Nov 12. [Photo/sxu.edu.cn]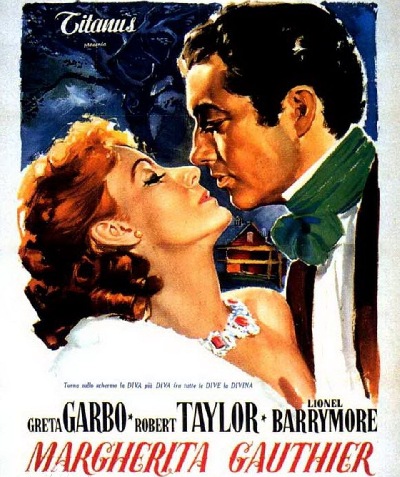 A poster advertises the American romantic drama Camille, adapted from Italian composer Giuseppe Verdi's opera La Traviata (The Fallen Woman), and produced in 1936. It stars Greta Garbo and Robert Taylor. The opera premiered in three acts in Venice at La Fenice opera house in 1853. Based upon the 1852 play by Alexandre Dumas (La Dame aux Camélias), the opera marked a step forward for Verdi in his quest to express dramatic ideas in music. La Traviata means "the fallen woman" or "the one who goes astray" and refers to the main character, Violetta Valéry, a courtesan. [Photo/baike.baidu.com]
III. Piano Solo
Zhao Yichao, a teacher from Shanxi University's Academy of Music, performed a piano solo at the Academy's musical hall on the evening of Nov 15, after he won first prize in the Daisy Competition 2016. Zhao has performed five solo concerts this year.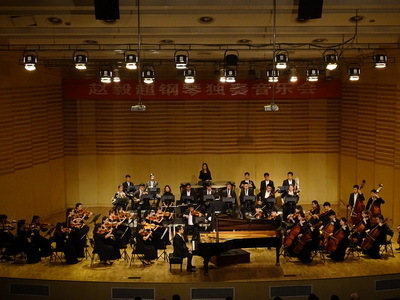 Zhao Yichao's fifth piano solo is staged on Nov 15. [Photo/sxu.edu.cn]