Pingyao exhibits reproduce Palace Museum artwork
Updated: 2019-02-26
( chinadaily.com.cn)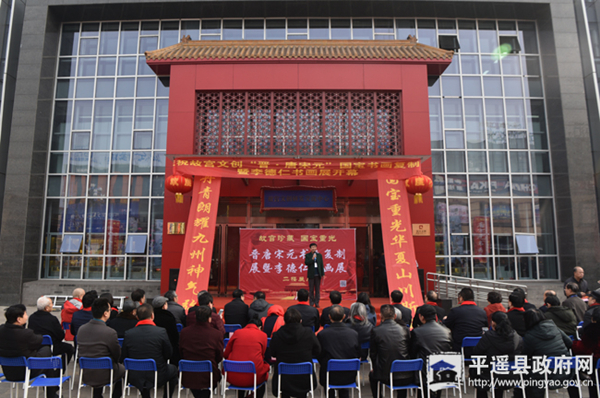 An opening ceremony for an exhibition of reproduced artwork from the Palace Museum takes place in Pingyao county, Feb 25. [Photo/pingyao.gov.cn]
An exhibition of reproduced artwork that is currently on display in Beijing's Palace Museum opened in Pingyao on Feb 25.
The event opened alongside a new exhibition of Chinese calligraphy by the artist Li Deren.
The Palace Museum Cultural Innovation Center in Pingyao is currently exhibiting 65 calligraphy and painting artworks from the Jin (265-420), Tang (618-907), Song (960-1279) and Yuan (1271-1368) dynasties collected by the Beijing museum.

Wantuo, a type of noodle from the Qing Dynasty (1644-1911), is one of Pingyao's local snacks with a long history.