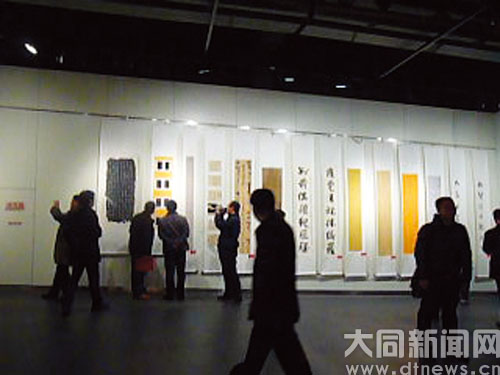 Calligraphy exhibitionat the Heyang Gallery, Datong, on Nov 29. [Photo/dtnews.cn]
There was a national calligraphy exhibition of award-winning works from a national contest in October that opened to the public, on Nov 29, in the city of Datong, Shanxi province, site of the famous Wei Tablet inscriptions from the Northern Wei Dynasty (386-557).
The first two days alone, the venue, Heyang Gallery, saw more than 2,700 local visitors who came to get a look at the display, and show their own enthusiasm for traditional calligraphy.