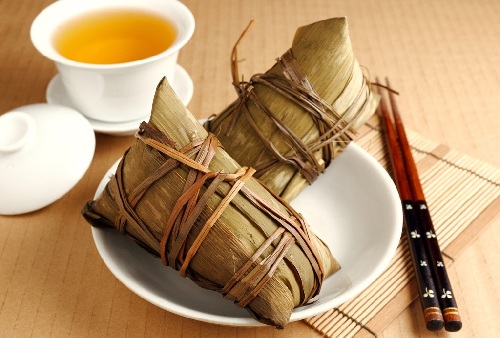 Zongzi for Dragon Boat Festival
Around China's Dragon Boat Festival, or Duanwu, Zongzi, a traditional Chinese rice-pudding, saw an increased demand, making competition among Zongzi merchants more fierce. In stores and supermarkets, various kinds of Zongzi are attracting buyers. At the same time, Zongzi merchants are employing e-commerce on the Internet to make more profits.
On many well-known e-commerce websites such as Taobao, Jingdong and Yihaodian, Shanxi local pastry brand Shuanghecheng can be seen. It runs boutiques online and it's expanding in other provinces. Shuanghecheng leads many Shanxi local brands into e-commerce.
Wu Bin, e-commerce manager at Shuanghecheng, says that Zongzi from Taiyuan, Shanxi, has already made its way in the e-commerce market. However, for brands from Shanxi, there remain many challenges. Since Zongzi comes from South China and is already well established there, brands from the South are more popular. Additionally, differences in taste and consumption habits become another challenge. To gain more popularity and recognition in the e-commerce market, Shanxi brands have a long way to go.
According to Li Feng, vice director of the energy institute at the Shanxi Academy of Social Science, focusing on alliances with local customers is the key for Shanxi brands to survive in the e-commerce market. Today, with the rapid development of O2O (online to offline) commerce model, enterprises can attract more customers via the Internet and offer sales and services offline. Moreover, it has to be kept in mind that quality and reputation is always the most important. For Shanxi brands, building a unique culture is the only way to win in the e-commerce market.