Lujiazui first choice for foreign enterprises
Updated: 2017-10-13
( chinadaily.com.cn )
Shanghai's Lujiazui Financial City is becoming the first choice for foreign companies that intend to do business in China, Pudong Times reported on Oct 10.
According to statistics, Lujiazui now has more than 6,200 foreign enterprises, including 18 foreign-funded banks, 59 foreign-funded bank branches, 62 representative offices of foreign-funded banks, and 43 representative offices of foreign-funded securities and fund firms.
Those companies have been attracted by Lujiazui's good market environment, convenient services and preferential policies.
Marubeni, a major Japanese integrated trading and investment business conglomerate, set up an investment arm Marubeni China in 1995, which developed into its Chinese headquarters in 2002.
Hirasawa Jun, chairman at Marubeni China, said that the company used the preferential policies of Pudong New Area, where Lujiazui is located, to develop its business. It intends to make full use of Shanghai FTZ's supportive policies for service trade sector to bring in cutting-edge technology and equipment.
The chairman also said that they are dedicated to promoting Shanghai FTZ's negative list and filing system for newly-established companies among its overseas clients to lure more foreign enterprises to start business in Lujiazui.
Each foreign company in Lujiazui is assigned with one contact to help them solve problems about local policies. Supportive policies have been launched for finance, commercial trade, shipping, and service industries. Financial support and simplified measures in market access approval and intellectual property rights have also been implemented.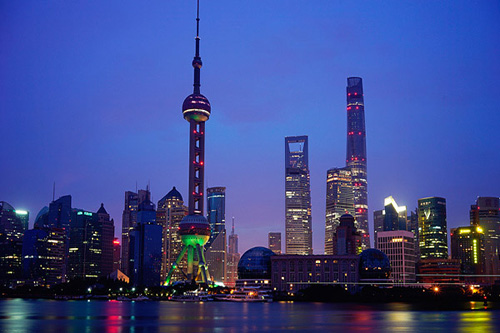 Lujiazui Financial City in Shanghai, part of the China (Shanghai) Pilot Free Trade Zone, is becoming the first choice for foreign enterprises to develop their business in China. [Photo/VCG]