Shanghai hosts Asia Trading Summit
Updated: 2017-04-10
( chinadaily.com.cn )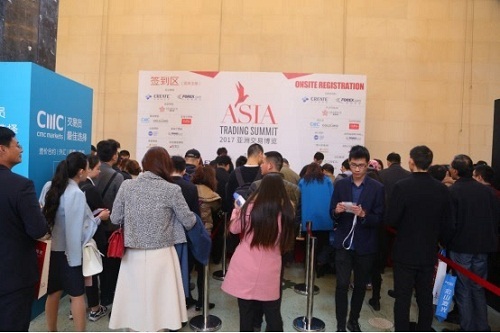 The 2017 Asia Trading Summit kicks off at the Shanghai Exhibition Center on March 29, with participation of thousands of trade dealers, financial experts, and investors. [Photo/sohu.com]
The 2017 Asia Trading Summit took place at the Shanghai Exhibition Center from March 29 to 31.
The event was a joint effort of FX168 Finance Group, Finance Magnates, a world-leading financial news portal, and Conversion Pros, a top exhibition company, and was considered a platform to give investors opportunities to tap into the Chinese market and to gain insight into the global market.
Financial technology has developed fast, resulting in closer connections between global financial markets. Investors are consequently paying more attention to foreign exchange opportunities.
More than 50 trade dealers and 3,000 financial experts and investors from China and abroad attended the three-day event to exchange ideas.
Prestigious experts such as Xu Xiyang, chief analyst in the Asia-Pacific region for Australia-based foreign exchange trading platform Vantage FX, were invited to give more than 20 keynote speeches during the summit.
Speech topics included financial supervision, digital currency, internationalization of Chinese trade dealers, localization of international dealers, gold investment, and financial technology.
Jiang Tai, chairman and CEO of FX168 Finance Group, said that the event was launched against the background of the growing internationalization of Chinese currency, the beginning of a US interest-rate hike cycle, and strengthened financial supervision worldwide.
Jiang also said that China's retail foreign exchange trading has reached a new stage after developing for more than a decade, but is still facing new problems. Jiang hoped that the event will bring together global experts to work out effective solutions.