First UAE bank to open in Shanghai's Lujiazui
Updated: 2017-03-17
( chinadaily.com.cn )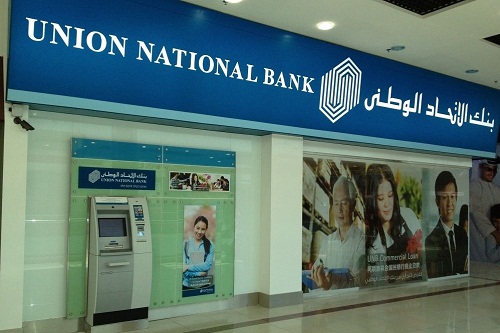 The Union National Bank, headquartered in Abu Dhabi in the United Arab Emirates, is primed to set up a branch in Lujiazui, Shanghai's financial hub. [Photo/dibaichina.com]
The Union National Bank (UNB), headquartered in Abu Dhabi in the United Arab Emirates, has received approval from the Shanghai Banking Regulatory Bureau to set up a branch in Lujiazui, Shanghai's financial hub, Pudong Times reported on March 15.
UNB represents the first United Arab Emirates-based bank to have launched in China. With a working capital worth 200 million yuan ($28.9 million), the branch is expected to begin operations in June this year, according UNB's CEO Mohammad Nasr Abdeen.
This new branch is the result of strengthened United Arab Emirates-China relations and it hopes to promote further trade between the two countries for the purpose of increasing the number of joint ventures.
At present, China has invested 2.33 billion dollars in the United Arab Emirates. Additionally, the number of Chinese-funded companies in the United Arab Emirates rose from 18 in 2005 to 4,200 in 2016.
As of 2011, China has become the second largest trade partner for the United Arab Emirates and the Persian Gulf country has become one of the most active countries using Chinese currency in the settlement of trade deals with China.
The Union National Bank is one of the leading banks in the United Arab Emirates. It is a result of the merger between Emirates Bank International and National Bank of Dubai in 2007. The launch of the branch in Shanghai forms part of UNB's move to expand overseas. UNB's presence in China dates back to 2007 when it set up a representative office in Shanghai.