Pudong tops Shanghai districts in financial talent distribution
Updated: 2017-03-09
( chinadaily.com.cn )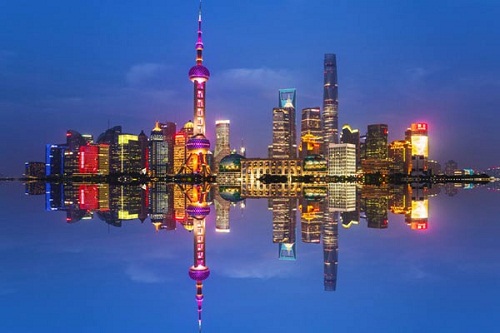 Lujiazui, a financial hub in Shanghai's Pudong New Area, contributes a great deal to the gathering of financial talents in Pudong. [Photo/IC]
Shanghai's Pudong New Area has maintained his lofty position as the city's leading financial hub for professionals, according to industry experts.
The conclusion was drawn from Pudong placing first on a list of Shanghai's financial talent distribution index in 2016. The list was released by the Shanghai Institute of Industry Transformation and Development on Feb 24.
The gathering of a large number of financial talents in Pudong has been attributed to Shanghai's goal of becoming an international financial center, which enhances Pudong's appeal to leading minds in the world of finance.
Pudong has also launched a series of measures aimed at luring talented financial personnel from both China and abroad. Pudong New Area Bureau of Financial Service has established an international financial research and exchange center and has cooperated with top-rated academic institutions such as Harvard University to organize financial training courses.
It has also offered financial talents a range of services to make life in Shanghai more attractive, including helping the children of employees gain admittance to local schools, providing health insurance, and temporary housing.
Lujiazui, a financial hub in Pudong, has also acted as a great contributor in gathering financial talent. It has developed an annual project to recruit finance graduates from prestigious universities around the world. Last year, the project expanded its presence overseas and made London its first port of call.
Lujiazui also launched a London-based financial managers training program to improve the expertise of local financial workers.