The cultural and sports center of Juyuan New Area in Jiading district, Shanghai, recently signed a cooperation agreement with the Lu Yanshao Art Gallery to become its "art cooperative partner".
According to the agreement, Juyan New Area should be responsible for the safeguard of exhibitions and recommending community workers for volunteer services; while the gallery should organize art exchange activities, exhibitions and lectures for the area and provide professional guidance on exhibition.
After the signing ceremony, Xu Yixuan, student of Lu Yanshao, gave a lecture on his teacher's art career to local residents.
Lu Yanshao Art Gallery, named after the well-known Jiading-born Chinese painter Lu Yanshao (1909-1993), has always taken the responsibility of promoting traditional Chinese culture and art since it opened over 10 years ago. The restored cultural and sports center of Juyuan New Area combines multiple functions and serves as a good partner for the gallery with its first-rate exhibition site.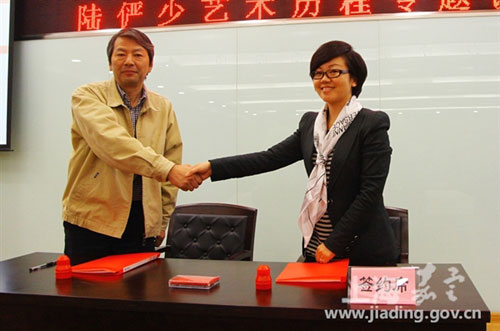 Wang Yi (left), curator of the Lu Yanshao Art Gallery, signs a cooperation agreement with the cultural and sports center of Juyuan New Area. [Photo/jiading.gov.cn]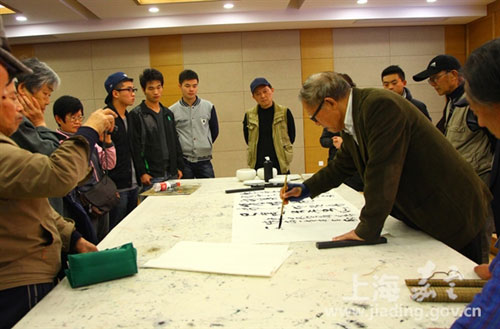 A calligrapher demonstrates writing skills to visitors at the cultural and sports center. [Photo/jiading.gov.cn]