Kostal (Shanghai) Management Co, a subsidy of German electrical and electronic maker Kostal Group, recently shared its experience in distributed photovoltaic (PV) power generation at a meeting, which was well-received by experts from home and abroad.
The meeting, co-hosted by Kostal and the Shanghai Solar Energy Society, invited a German expert to talk about the application of distributed PV power stations in residential and commercial buildings in Germany and the development and application of string inverters.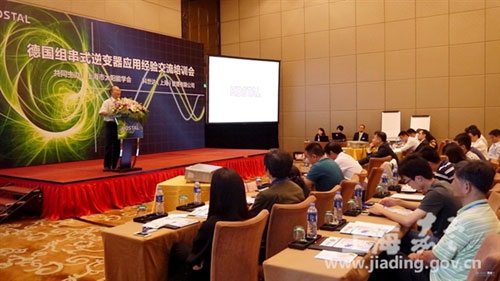 Kostal (Shanghai) Management Co and the Shanghai Solar Energy Society co-host a symposium on string inverter application. [Photo/jiading.gov.cn]
Kostal started to apply PV technology to its factory in Jiading Industrial Zone in 2013. The PV power generation system in the factory has had good operations since last July. It can generate over 24,000 kilowatt-hours of power in a year, 10 percent more efficient than other similar products. The company has promoted the technology in other places in Shanghai and Jiangsu in a bid to expand the application range.
As one of the earliest companies developing and selling string inverters in Europe, Kostal Group is leading the European market of PV applied in private houses. According to rough statistics, the group finished over 220,000 PV design and installation projects in the past decade.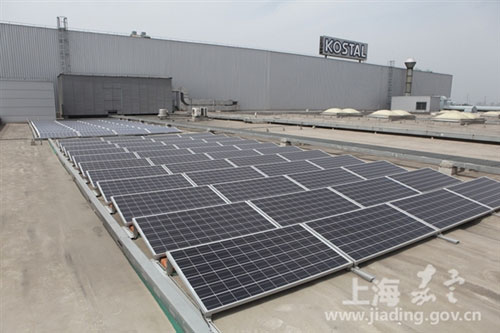 Photovoltaic cell panels are installed on the roof of the plant. [Photo/jiading.gov.cn]