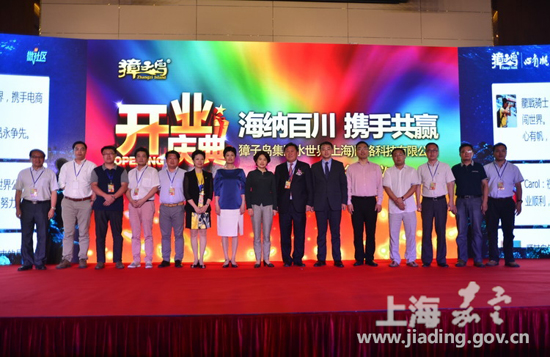 The Zhangzidao Group held an opening ceremony in the Jiading district of Shanghai, on July 10 for a network technology company that is expected to be the largest online to offline (O2O) seafood trading site in China.
Sun Wei, deputy district chief, who took part in the ceremony, praised the group's brand influence, foresight and its great progress with the company, which has registered capital of 20 million yuan ($3.2 million).
The group also signed agreements with e-commerce giants SFbest, Suning, Liangyou and Alibaba Group.
Zhangzidao is a large seafood company dealing in marine aquaculture, sea breeding, processing, trading, cold storage, logistics and recreational fishing. It has 19 branches and 20 subsidiaries at present. It was listed on the Shenzhen Stock Exchange in 2006, and has become a leader in China's marine aquaculture industry.