Yantai industrial park deepens ties with Japan
Updated : 2022-03-04
(chinadaily.com.cn)
The Sino-Japan (Yantai) Industrial Park, an important part of the China (Shandong) Pilot Free Trade Zone Yantai Area, will continue to enhance economic exchanges and communication with Japan, and further improve its business environment this year, according to local authorities.
The industrial park, which is supported by the local government, is working hard to improve the scientific and technological innovation system, and industries related to the new generation of information technology are booming, such as semiconductor industry.
In order to attract more investment from Japan, the industrial park cooperated with a Japanese company to set up an incubation base for small- and medium-sized enterprises (SMEs), and a technology transfer center for Japanese companies was also established in the park.
A Sino-Japan Economic and Cultural Exchange Center was also constructed in the park, and put into use in 2020, which has grown into an important part for strengthening cooperation with Japan. Official data show that as of the end of 2021, the center had organized more than 200 Sino-Japan exchange activities, as well as nearly 20 industrial exchange events.
"It is expected that by the end of 2023, the industrial park will be home to more than 50 Japan-invested projects, bringing in a total foreign direct investment of $250 million," said a staff member from the park's investment and promotion bureau.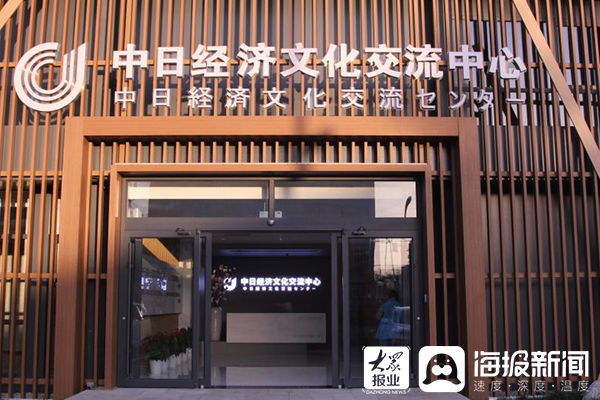 The Sino-Japanese Economic and Cultural Exchange Center is becoming an increasingly essential aspect of Japan's partnership with China. [Photo/Dazhong News]