Yantai zone surpasses 200b yuan GDP mark in 2021
Updated : 2022-01-30
(chinadaily.com.cn)
The GDP of the Yantai Economic and Technological Development Zone surpassed the 200 billion yuan ($31.44 billion) benchmark for the first time ever in 2021, growing by 13.3 percent year-on-year and setting a new record, local authorities said on Jan 29.
The added value of industries above designated size increased by 27 percent from that in 2020, and investment in fixed assets grew by 7.1 percent, and both of which were higher than the provincial and the municipal levels.
The zone put emphasis on implementing the new development philosophy on all fronts, and optimized and adjusted its industrial structure in 2021, according to one of the zone's officials.
Official data indicates the total output value of the zone's five pillar industries that include the new generation of information technology and high-end equipment manufacturing exceeded 210 billion yuan last year, of which the proportion of strategic emerging industries and high-tech industries increased 40 percent and 77 percent, respectively.
In recent years, the Yantai zone has beefed up efforts to build a high-level and modern industrial system. The zone currently has more than 3,000 manufacturing enterprises that include 411 above designated size and 11 listed enterprises on the main board.
Efforts have also been made to promote scientific and technological innovation in 2021 in the zone's three multinational company headquarters bases and the six business incubators for energy conservation and the environmental protection industry that have been built in the zone, which have in turn advanced the innovative development of Yantai.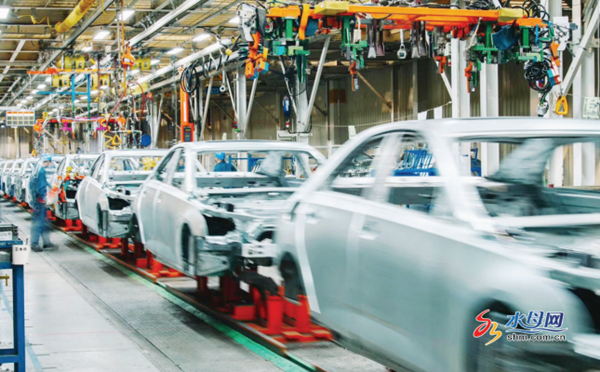 The automobile and new energy vehicle industries are among the five pillar industries in the Yantai Economic and Technological Development Zone. [Photo/Shuimu News]