Yantai, Beppu strengthen sister-city ties in various fields
Updated : 2022-01-29
(chinadaily.com.cn)
The coastal city of Yantai in East China's Shandong province has deepened sister-city relations with Beppu, Japan, and has carried out extensive exchanges and cooperation in various fields such as economy, trade, education and culture since they established sister relations in July 1985.
Beppu is dubbed as the "Hometown of hot springs", and its annual average temperatures range from 15 to 16 Celsius. The city has a total of 3,845 hot springs, which is the most in Japan. Hot spring tourism is the pillar industry in Beppu city, and it receives more than 10 million visitors every year.
As early as 1995, Beppu sent Yantai about 2,000 young sakura trees, which were planted in parks and squares, adding beauty to the urban landscape when they blossom every year in Yantai.
Over the past couple decades, Yantai and Beppu have made joint efforts to deepen practical cooperation, and have expanded cooperation in key areas including the economy, culture, education, tourism and sports. Statistics show that since 1990, Beppu has sent more than 40 delegation groups to visit Yantai, and the government also sent an official group to attend the East Asia Trade Fair that was held in Yantai in 1995.
In September 2005, the Yantai government gifted "Eight Immortals Crossing the Sea" statues to Beppu. According to a local legend, the eight immortals set off from Yantai to a number of islands, and one of which might have been in Japan.
Since the beginning of the COVID-19 pandemic in 2020, Yantai and Beppu have continued to provide mutual support, extend assistance to each other, and develop methods to combat the pandemic, which are examples of building a global community and a shared future.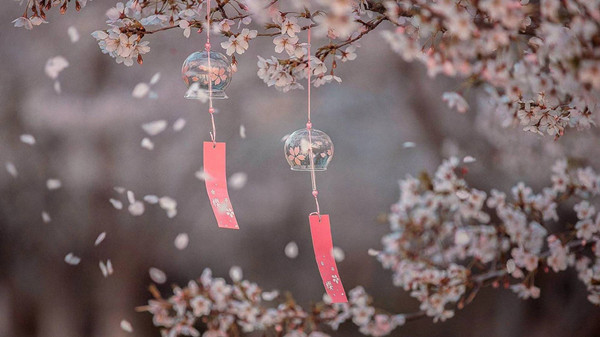 The sakura trees sent by Beppu city add beauty to the urban landscape when they blossom every year in Yantai. [Photo/Dazhong News]