Yantai to host Penglai lantern fair
Updated : 2021-12-24
(chinadaily.com.cn)
The Penglai Pavilion Scenic Area, a popular attraction in Yantai, Shandong province, will host a grand lantern fair on Jan 1, 2022. The festival featuring traditional Chinese culture will last for 120 days and will span the New Year Festival, Spring Festival, and Lantern Festival.
The event will feature six activities related to New Year folk customs, traditional Chinese operas, and lantern culture.
More than 100 large and medium-sized lanterns inspired by the legendary tale Eight Immortals Crossing the Sea, Qi Jiguang culture and Jiaodong folk culture have been created.
During the fair, a series of folk cultural heritage performances, including Dengzhou yangko, Eight Immortals Crossing the Sea live show, and lion dance, will also be held.
The lighting ceremony for the lantern fair will be held on Dec 31, along with a series of cultural performances including light shows, equestrianism performances and molten iron firework shows.
The event aims to further promote the innovation of traditional Chinese culture, build a tourist hotspot in Yantai and boost regional economic development.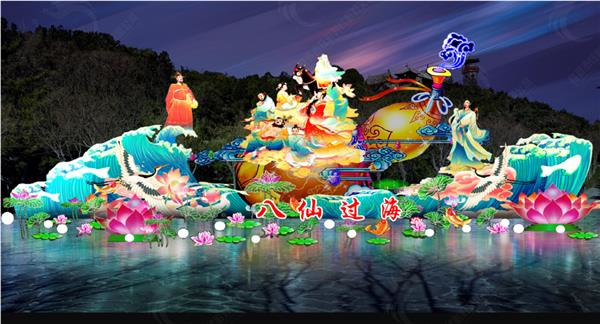 A huge lantern arrangement inspired by the legendary tale Eight Immortals Crossing the Sea will be displayed at the lantern fair. [Photo/dzwww.com]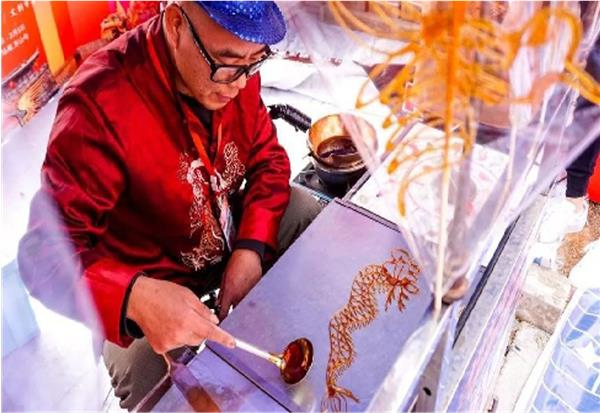 Folk handcraft such as sugar painting technique will be launched at the fair. [Photo/dzwww.com]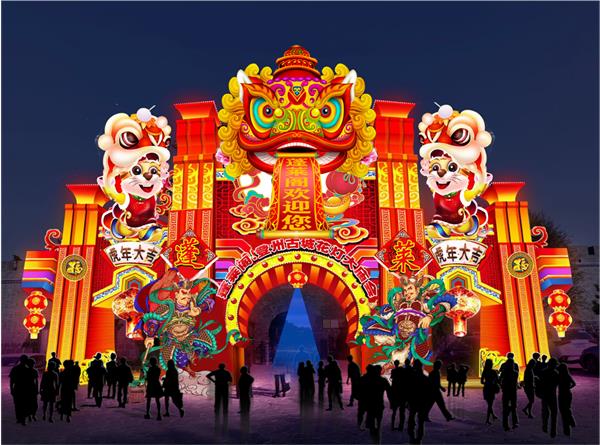 A rendering of a huge lantern arrangement [Photo/dzwww.com]