Expats fascinated by Yantai culture, food
Updated : 2021-11-29
(chinadaily.com.cn)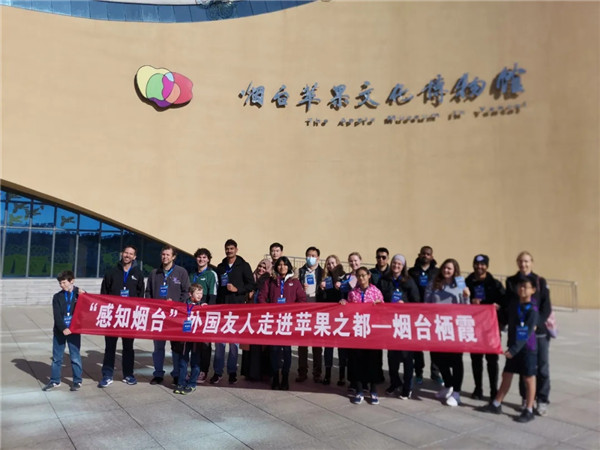 A group of foreign experts and teachers visit the county-level city of Qixia in Yantai, East China's Shandong province on Nov 27. [Photo/WeChat account: jinriqixia]
A group of foreign experts and teachers visited the county-level city of Qixia in Yantai, East China's Shandong province on Nov 27 to experience the rich culture of the city.
The activity was part of the first leg of the "Yantai in Foreigners' Eyes", which was sponsored by the city's publicity department and the Foreign Affairs Office of Yantai Municipal People's Government.
The event aimed to offer a platform for expats working and living in Yantai to admire the city's beautiful scenery and rich culture, and learn about its social and economic achievement over the past 100 years.
Mary Vars, an American who currently works as a foreign language teacher in Yantai, showed great interest in Qixia's distinctive culture.
"I'm so happy to be a part of this activity. This is the first time I'm in Qixia. It is a charming place with a long history, rich culture, and beautiful scenery," said Vars.
Yousaf Raza Tarar, a Pakistani working in Yantai, has been impressed by the city's apple culture.
"Yantai apples are very famous and there is a wide range of apple varieties in the city. I will share my interesting experiences with my friends and invite them come to taste Yantai apples, which are tempting in color and delicious in taste," said Tarar.
Yantai has 186,660 hectares of apple orchards which produce 5.6 million metric tons of apples every year. About 600,000 tons of Yantai apples are sold in 82 countries and regions every year, including Southeast Asia, the European Union and the United States, according to official figures.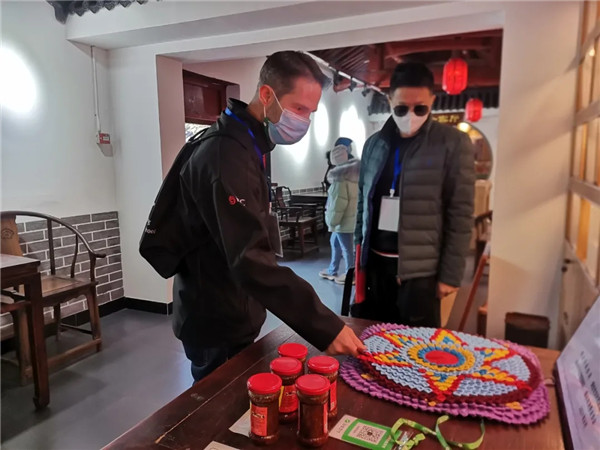 Expats learn about Yantai traditional culture. [Photo/WeChat account: jinriqixia]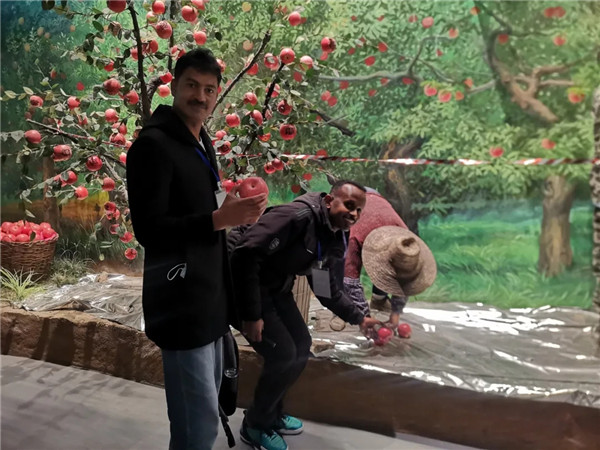 Yantai apples are tempting in color and delicious in taste, and have attained the geographical indication classification. [Photo/WeChat account: jinriqixia]