Yantai free trade area puts focus on digital economy
Updated : 2021-08-09
(chinadaily.com.cn)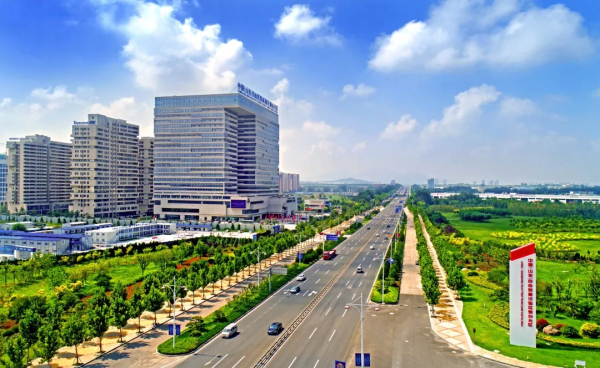 A view of the China (Shandong) Pilot Free Trade Zone Yantai Area, which was approved in 2019 [Photo/WeChat account: gh_5ec6eb206937]
The China (Shandong) Pilot Free Trade Zone Yantai Area has released a three-year action plan to bolster digital economy development, covering digital government services, digital industries, as well as the digitization of the marine economy.
Government service platforms will be established to promote internet plus government services and public data platform services, which will further improve efficiency.
The area has launched a remote service mode by which enterprises can register and gain license approval via online channels. A total of 28,000 enterprises have settled in the area.
More efforts will be made to boost cloud computing, big data, and next generation information technology. The Yantai area of the Shandong FTZ is the first free trade zone in China to achieve full coverage of 5G base stations. It is developing a cluster for the enterprise headquarters and industrial internet industries.
The area is promoting digital upgrading for industrial parks in the region. A comprehensive smart supervision platform has been established. More than 40 companies have been linked via the platform to improve digital safety.
Relying on the Huawei AI innovation center, the area will provide low-cost and high-efficiency product solutions for enterprises. It also signed cooperation agreements with State-owned enterprises, unicorn companies, as well as universities in the fields of smart city construction, information safety, and infrastructure.
Officials said that the added value of the core industries of the digital economy in the region is expected to account for more than 10 percent of the city's GDP.