Yantai park among China's top 30 chemical parks in 2021
Updated : 2021-06-08
(chinadaily.com.cn)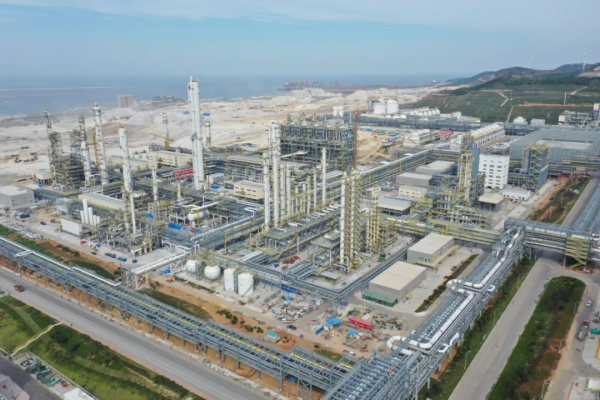 Yantai Chemical Industrial Park [Photo/WeChat account: yantaifabu]
Yantai Chemical Industrial Park was included in China's top 30 strongest chemical park list, which was released at the 2021 China Chemical Industrial and Chemical Park Forum held in Yantai, Shandong province on June 3.
Founded in 2018, the park focuses on the organic chemical, chlor-alkali chemical, new chemical materials, fine chemicals, and non-ferrous metal industries. Currently, it is the largest liquefied petroleum gas trading center in East Asia, as well as Asia's largest and most complete base of polyurethane and paint raw materials.
The park has also developed a high-end fine chemical new materials industry, which is mainly composed of butadiene rubber, high-end adhesives, chemical additives, and auxiliaries.
For its future development, the park will accelerate the development of three industrial clusters of polyurethane, olefin, as well as fine chemicals and new materials in a manner that emphasizes high-end, green, and international development characteristics.
By 2023, the output value of Yantai's chemical industry is expected to exceed 200 billion yuan ($31.28 billion), with the industrial park striving to become a world-class green petrochemical industry base.