Yantai to further opening up for 14th Five-Year Plan period
Updated : 2021-04-08
(chinadaily.com.cn)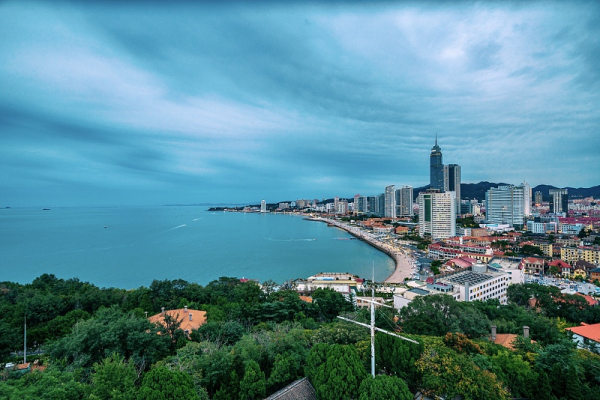 Yantai, a coastal city of East China's Shandong province. [Photo/VCG]
The coastal city of Yantai, East China's Shandong province will further promote opening up to the outside world in the next five years, according to a news conference hosted by the Yantai municipal government on April 7.
The city's foreign trade volume is expected to exceed 400 billion yuan ($61.1 billion) and the foreign capital in actual use is expected to surpass $12 billion during the 14th Five-Year Plan period (2021-25).
Yantai will intensify cooperation with Japan and South Korea in the field of new energy vehicles, new-generation information technology, intelligent manufacturing, and biomedicine. The city will develop cross-border e-commerce industries with Japan and South Korea and open oversees warehouses.
More efforts will be made to deepen cooperation with counties involved in the Belt and Road Initiative in scientific and technological innovation, modern finance, cultural tourism, and infrastructure construction.
The city will develop port, sea and railway intermodal transport business and expand cross-border container intermodal transport with countries involved in the Belt and Road Initiative.
It will seize the opportunities brought by the Regional Comprehensive Economic Partnership (RCEP) and strengthen partnerships with its members in trade, investment, intellectual property rights, and economic and technical cooperation.
Local enterprises are encouraged to expand operations in European and American markets and deepen cooperation with American and European countries in marine engineering equipment, life medicine, energy development, and environmental protection.