Yantai ranks 28th among China's top 100 strongest cities
Updated : 2020-09-10
(chinadaily.com.cn)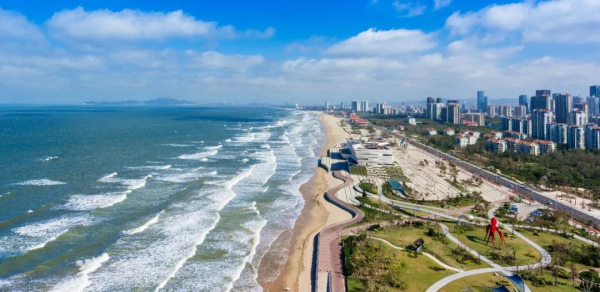 Yantai, a coastal city in East China's Shandong province [Photo/WeChat account: yantaifabu]
The coastal city of Yantai, East China's Shandong province, ranked 28th among China's 100 strongest cities in 2020, according to a list compiled by the Shanghai-based Warton Economic Institute.
The list was based on the gross domestic product, household savings, and development in science, education, culture, healthcare and environmental protection of cities in 2020.
The top 10 cities were Beijing, Shanghai, Guangzhou, Shenzhen, Hangzhou, Suzhou, Chengdu, Tianjin, Wuhan and Nanjing.
Jinan and Qingdao in Shandong province ranked 17th and 18th on the list respectively. In addition, the cities of Weifang, Zibo, Jining, Weihai, Dongying, Linyi, Tai'an, and Heze were also among those listed.
In recent years, Yantai has seen rapid development in its business environment, transportation, manufacturing industry, talent attraction policies, and tourism resources.
The city's gross domestic product totaled 345.74 billion yuan ($49.69 billion) in the first half of 2020, ranking 26th among Chinese cities.
The per capita disposable income of urban and rural residents in Yantai in H1 stood at 23,591 yuan and 12,612 yuan respectively, year-on-year increases of 2.5 percent and 3.3 percent.
Warton Economic Institute, founded in 1988 with approval from the Shanghai Municipal Government, is the first comprehensive research institute to focus on macroeconomics, regional economics and business development.